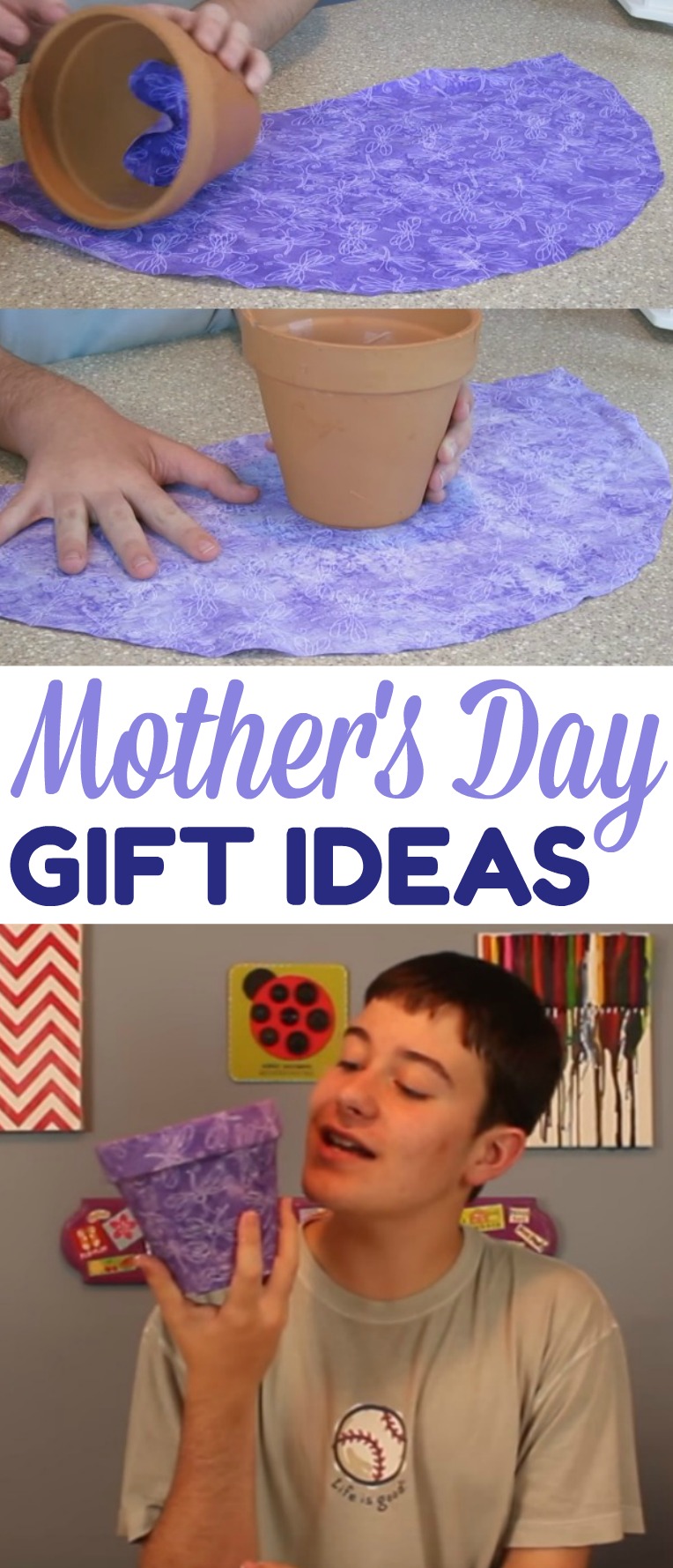 save
HEY Everyone! We have Mothers Day gift Ideas for you! I feel like I haven't blogged in forever- I have been really busy getting my new Online Videos together! 🙂 I don't know what day to post them, Thursday or Friday? I love both days! 🙂 Let me know your thoughts, I'd love to hear. I have been preparing for MOTHER'S DAY! Today I made my Awesome Mom a Pot! I covered it with some of her favorite color Fabric,  Purple. Did you know she blogged? Check her blog out here. 
Check out today's Video :
View Below | View on Youtube

This was a really easy DIY and I loved making it. Mod Podge really came in handy for this one. I would recommend you use the Fabric Mod Podge, But I just used regular Mod Podge and just used gave extra time for it to set in.
I hope you all enjoyed and let me know what you make from this Mothers Day gift ideas!
-Tanner