Welcome to A Little Craft in Your Day …
Craft Lightning Holiday Edition!
Allie Gower here, from My Card Party …  I'm so excited to share a quick holiday gift box project with you. I'm a firm believer that gifts are all about the presentation. Use a handmade gift box to present candies, gift cards, etc. and make a lasting impression.
When you remove the elastic tie, this box opens completely at the top, and can be filled with a gift card, treats, trinkets … whatever your creative mind desires.
To make today's project you'll need an electronic cutting machine, Jamie Cripps' 3D Decorative Reindeer Box cutting file, some cardstock, and embellishments. Don't forget adhesive and glitter gel!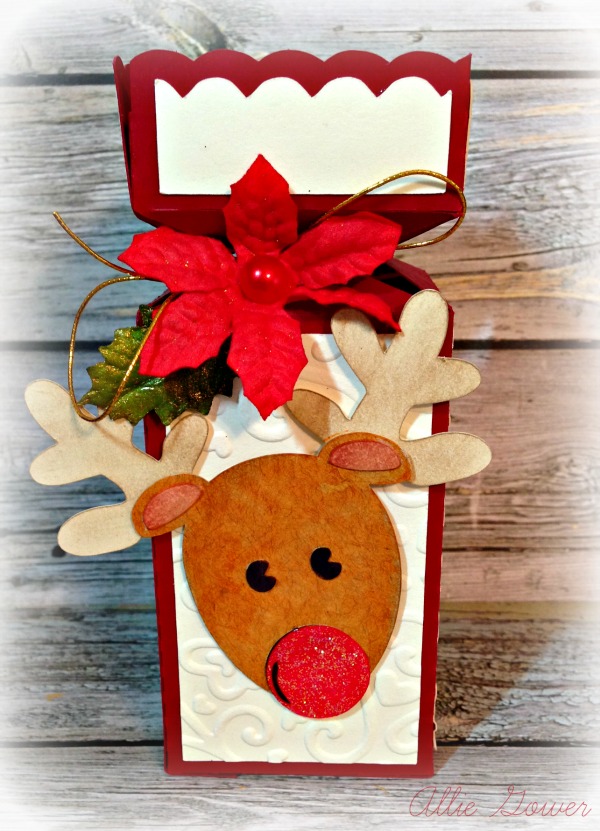 3D Decorative Reindeer Box by Allie Gower