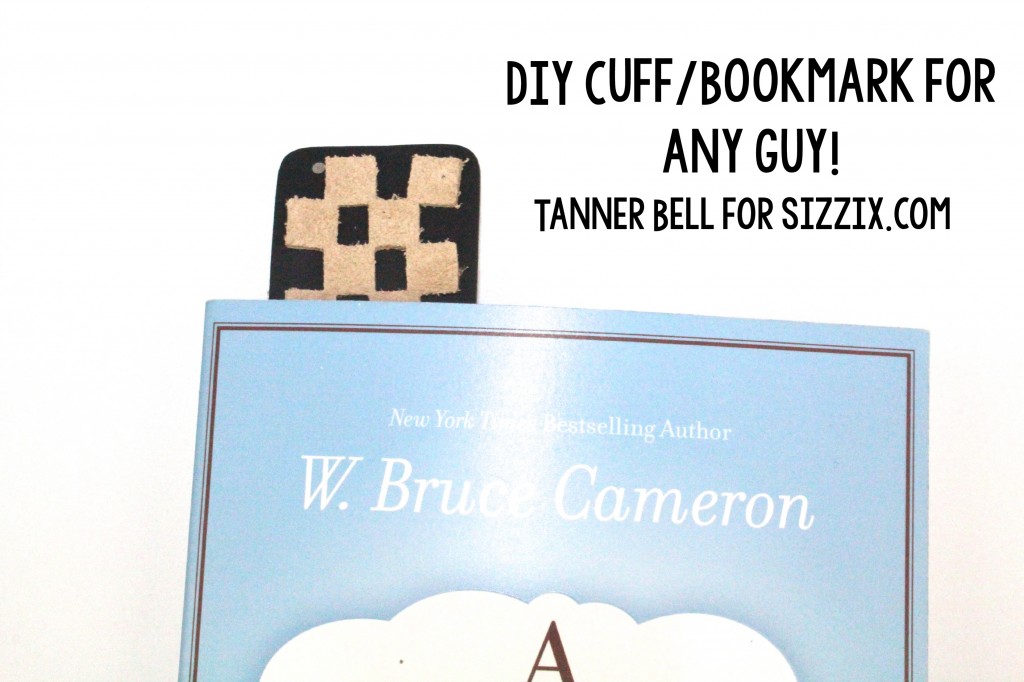 This Sizzix Blog Hop is totally spectacular! Are you ready for some really rad projects? Hop with us today to check out who has been making what with Marisa Pawelko's line of unique and snazzy Sizzix dies from The Modern Surrealist collection! I had so much fun working with these dies in January and demoing them to everyone at CHA. It rocked! You'll love learning all about the Sizzix and all her new products.
What I'm creating today is a really fun DIY Cuff/bookmark for any guy! This DIY is super fun and we're going to be crafting with Leather! It's a super fun material and sometimes is hard to find uses for it- with the new dies from Marisa it's super easy and really fun. Here's what we need to get started :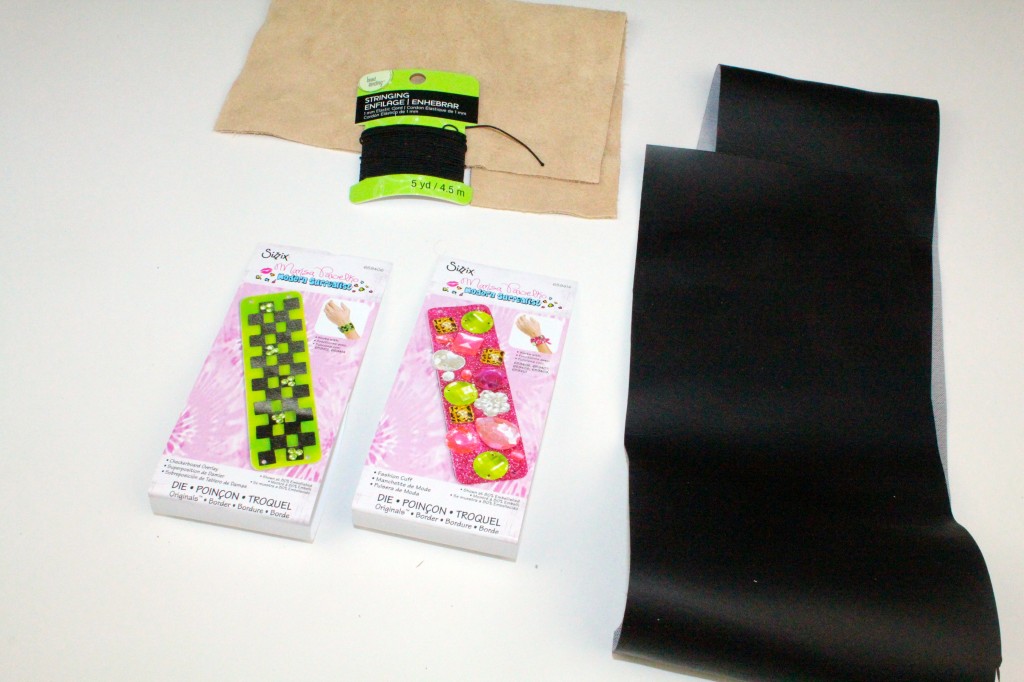 Checkerboard Design by Marisa, Fashion Cuff by Marisa, Leather in black and tan, string (if you're making a cuff)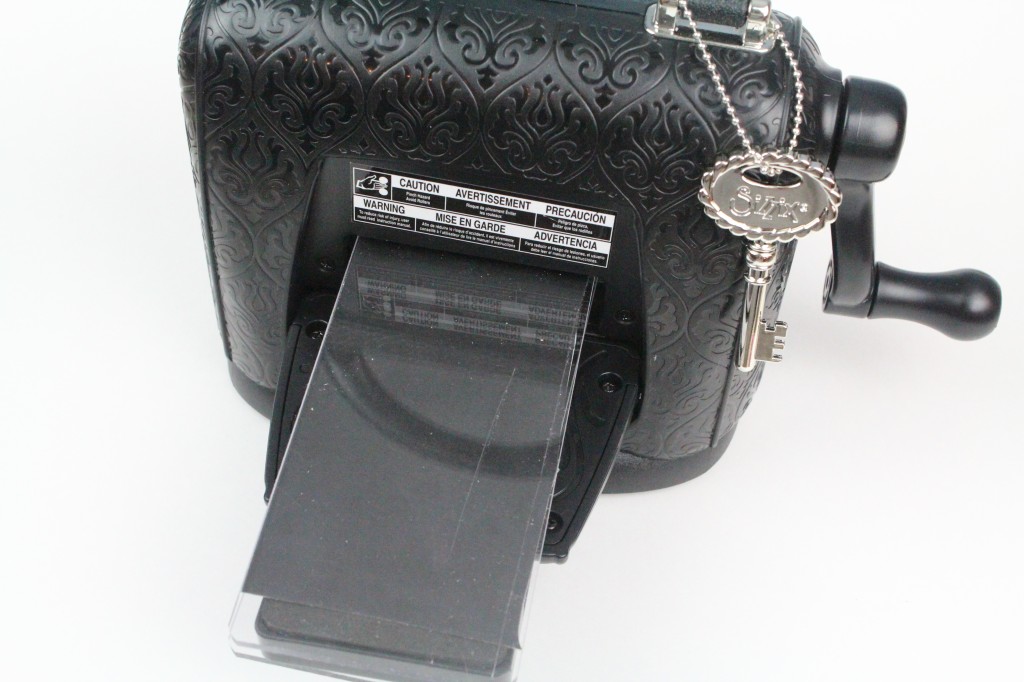 Now you're going to want to cut your Fashion Cuff Base out in black using the SophistiCut Machine! You can use your bigshot or big kick as well, this machine just works with all these dies! You're going to want to cut the checkerboard out with the tan leather.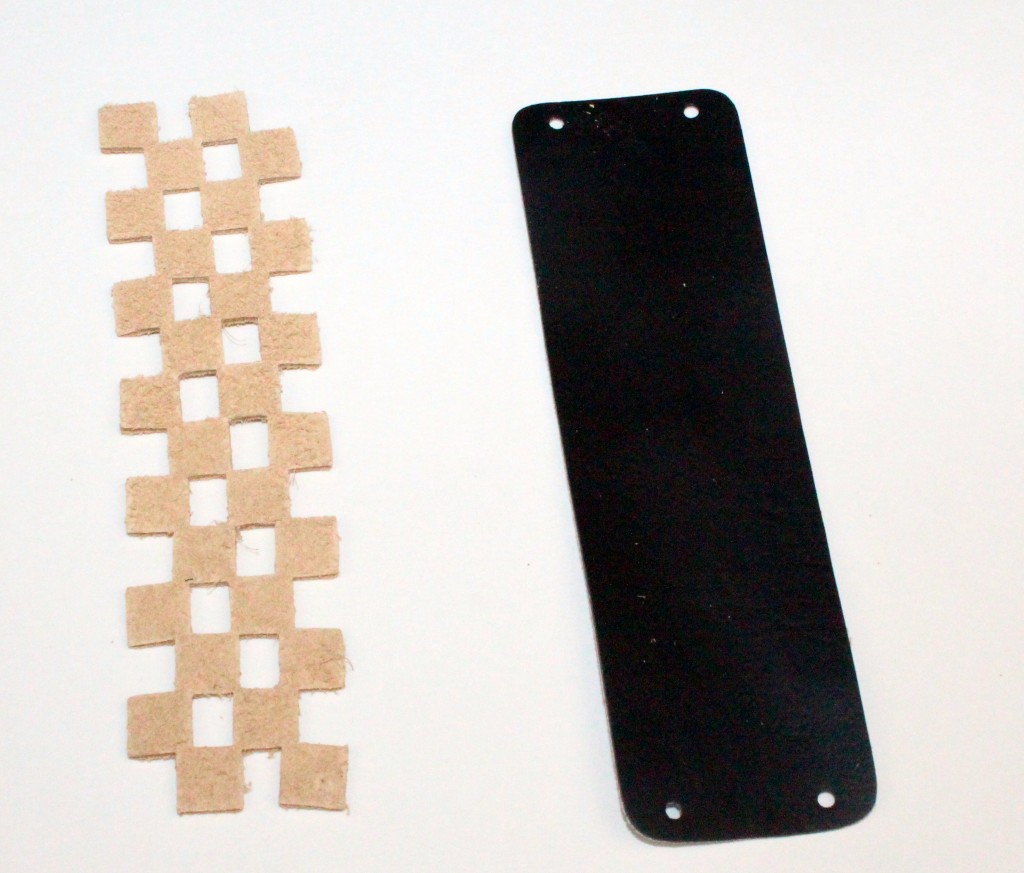 Here it is! Now you want to take your favorite strong adhesive, Krazy Glue or E600 rocks! Just glue your checkerboard to your base. Add string threw the hoops if you're making it a cuff.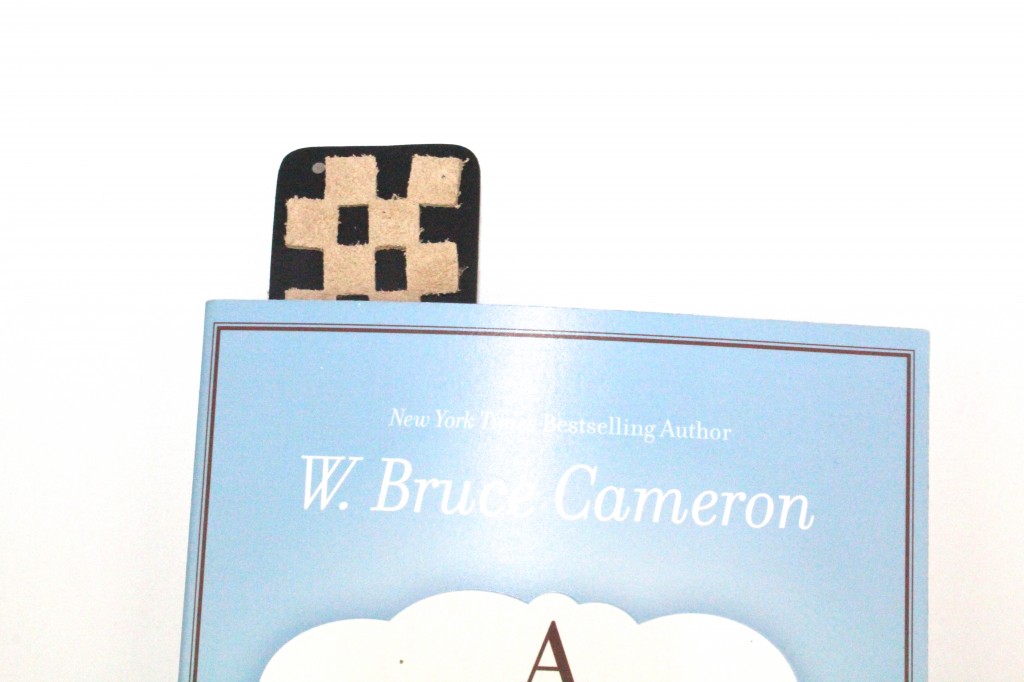 Wasn't this so fun to make? I love this DIY project and any guy would love this bookmark or cuff. I know I'm going to love mine. Another DIY Guy craft is this video Courtney and I created for the Sizzix Youtube Channel part of my Sizzix Teen Craft web series : I hope you enjoy it and it's really another fun DIY bracelet that is a little bit easier for any guy to wear that doesn't take up so much room on a guys wrist. I wore mine for months on end! I loved it. I had so much fun making all kinds of DIY projects at the Sizzix CHA booth for the new Marisa Pawelko Line of dies. 🙂 Hang out with these designers, see what awesomeness they've made, leave them some love and join us back here to share what goodness there was to be had.
For this Sizzix Blog Hop featuring the Marisa Pawelko line of Sizzix products, The Modern Surrealist, Sizzix will ALSO be giving away this scandalous prize of over $150 retail value! It includes these phenomenal items: Sizzix SophistiCut Machine, Trucker Cap Mini Card, Big City, Fashion Cuff, Cheetah Overlay, Lush Lips, Sunglasses Enter your email address below for a chance to win these fabulous Sizzix products! a Rafflecopter giveaway