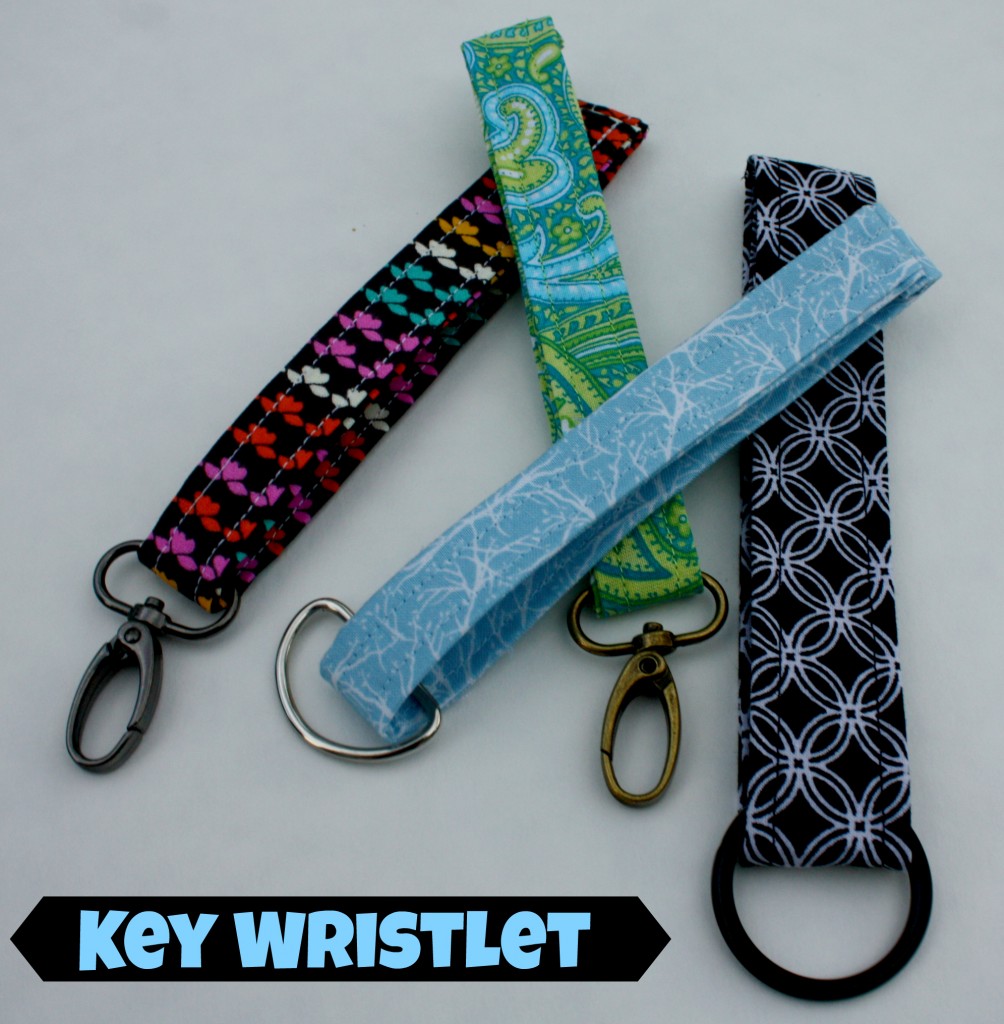 save

Hey everyone! We all have keys that we need to carry around with us, which brings the question, what do we carry them on? The answer for that is simple: the quick key wristlet!
Here's what you need:
1/4 yard of cotton fabric
Cutting mat (not pictured)
Rotary cutter
Quilting ruler
Thread snips
Pins
Scissors
Thread
Key hardware
Step 2: Iron the fabric pieces to fold inside, making the piece around 1 and 1/4-inch wide.
Step 3: Pin the two pieces together, with the wrong sides facing in. That's right, the wrong sides facing in! Usually when you sew, it's the opposite, but not this time!
Step 4: Top stitch the two pieces together, using a complimentary colored thread. Try to stitch as close to the edge of the fabric as possible. Remember, this stitching will be very noticeable, so it's important to stay as straight as possible!
Step 5: Using the thread snips, carefully cut the thread remaining on the fabric.
Step 6: Fold the fabric in half with the bobbin stitching facing out. Pick your key hardware and slide it onto the fabric. Pictured below are a few hardware options I found at Joann's Fabric.
Step 7: The last step is to sew the ends together. Continue to go back and forth with the sewing machine to ensure that it will not fray. Turn it inside out and there you have it, a completely customized key chain that you can take with you everywhere!
Connect with me on social media: