I remember it so cleary- waking up to the smell of cinnamon rolls baking in Mammaw's kitchen. The combination of her amazing cooking skills, her secret recipe, the love she puts into everything and, of course, her dependable GE oven made those the best cinnamon rolls ever. Ooey, gooey, sticky, and oh so yummy! Mammaw would look over at me and laugh as my face was covered with cinnamon and icing. We'd sit around the kitchen table and savor the cinnamon rolls and the quiet time together. We'd make plans for the fun we were going to have that day and reminisce about all the exciting adventures we had already shared.
When I got older, Mammaw would call me into the kitchen to stand beside her and help prepare our meal. At first, I needed to stand on a stool just to be able to reach the counter, but every year I grew a little bit taller and a little bit better at being a kitchen helper. Mammaw would add ingredients to a bowl, never measuring because she knew from all the years of experience just how much to put in. Flour, salt, baking powder….I'd stir the dry ingredients together. She'd pull out the pastry cutter then and show me how to move it through the bowl to cut in the shortening. Then back to stirring and finally, abandoning the wooden spoon all together and just using my hands to blend and knead in the egg and milk.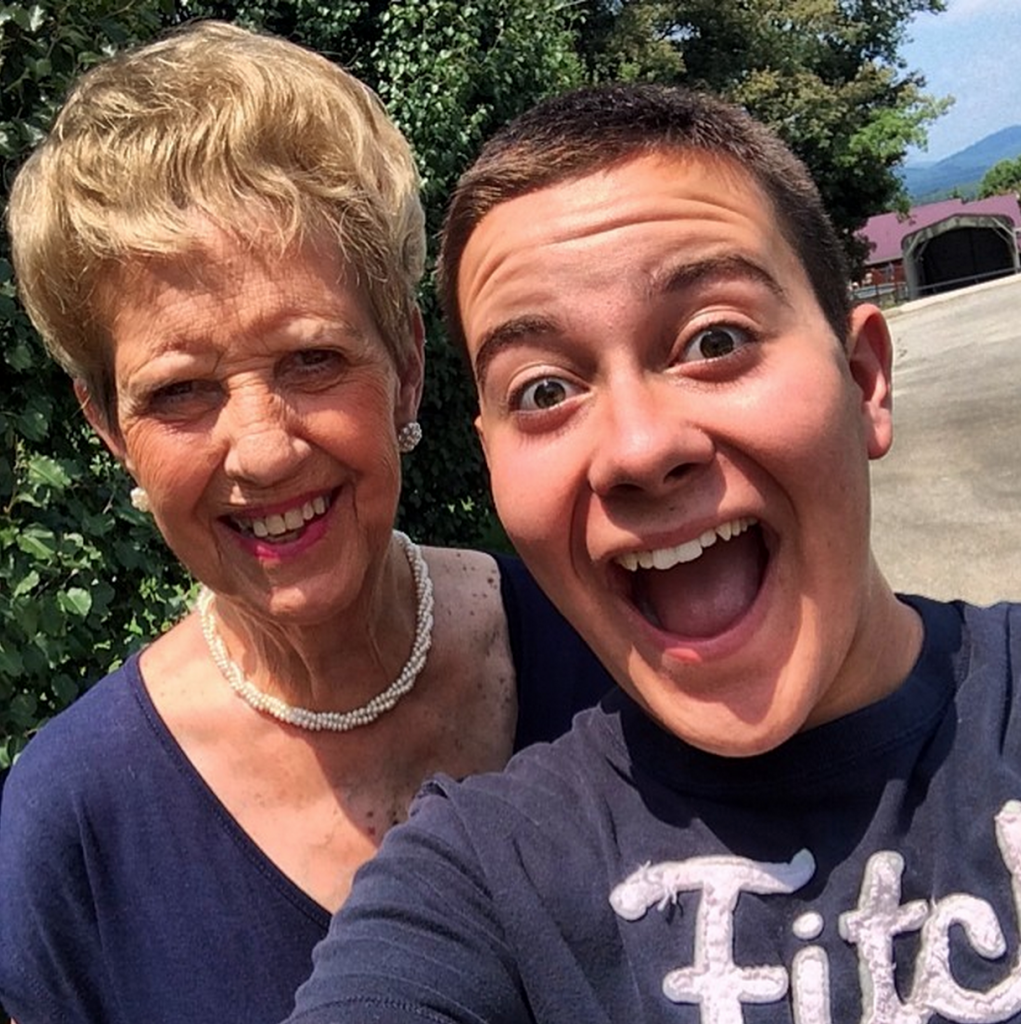 save
In the beginning, Mammaw would have to take over to finish up the kneading but soon my hands were strong enough to do it all myself. She demonstrated just how to roll out the dough – adding a little flour to the surface and to the rolling pin so it wouldn't stick. It took a bit of practice but it didn't take me long to be an expert at it just like Mammaw. As I worked, I could smell the chicken stew bubbling on her GE stove. Mmmmm. It was making me so hungry! Once the dough was properly rolled out, we could cut in into strips and begin dropping the dumplings we had just made, one by one into the pot of stew. Then came the really hard part. It was time to put the lid on the pot and wait. "No peeking", Mammaw would remind me! Tick tick tick…I'd stare at the stove timer waiting for it to count down. "It's ready!!!" I'd yell at the same time as the timer chimed, making Mammaw laugh every time. Learn how the Richard's Family connected with their family with GE :

I can taste that delicious chicken stew with dumplings right now. Yum! Once again, we'd gather around Mammaw's kitchen table to enjoy another meal, some fun conversation, and the love of our family. Those are times I will always treasure! Even now, Mammaw's kitchen is my favorite place to be and when she calls to invite me over to cook and bake with her, I always say yes. There is simply nothing better than moments spent in the kitchen with someone you love. They say that the kitchen is the heart of the home and I agree 100%!
What are your favorite kitchen memories?
Watch the videos at GEappliances.com.
This is a sponsored conversation written by me on behalf of GE Appliances. The opinions and text are all mine.