Hey everyone! Mother's Day is coming up and my mom LOVES to play scrabble. Do you? If you or someone you knows enjoys it, than you're going to love this DIY Scrabble Tile Wall Decor idea. This seriously looks like something that you bought in a store. I'm happy to tell you that you can create this with only a few simple supplies.
Here's what you're going to need :
Americana Decor Chalky Finish Paint 
12×12 Unfinished Wood Panels from Darice 
Paint Brush
Scrabble Tile Stencils
View Below | View on Youtube 

I love using DecoArt's Americana Decor Chalky Finish Paint, not only is it super awesome for any surface, I love how fast drying that the paint is. I really hope my mom enjoys the project and that she will hang it up in the house! Some may be wondering where you can find the Scrabble Stencils. If you do no have access to one, you can use a Scrabble font and cut them out using a electronic die cutting machine.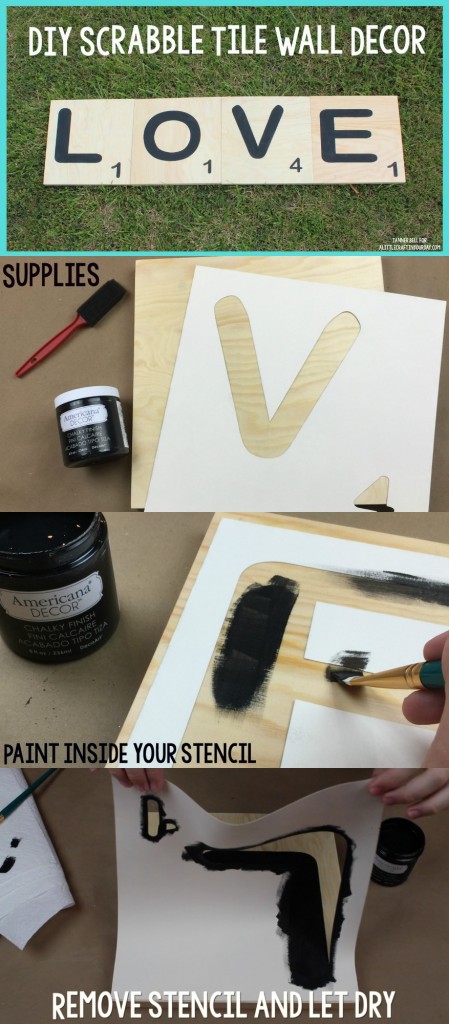 save
We also shared this DIY over on Vine, check it out and follow us over on Vine, if you haven't already.

I hope you enjoyed this DIY video tutorial. If you get inspired to create this project, be sure to share it with us on social media.