save
Hey everyone! PC Gaming is a hot trend with seems to be everyone building a PC for gaming! How about making a PC gaming area in your man cave with Best Buy? They'll show you just how to build the ultimate PC gaming station. You will be able to game like never before. I love the
Philips hue LightStrips
 accent (the red shining light) It's perfect for the man cave! I don't know about you, but I love gaming in the dark and I bet the light strip is the perfect addition.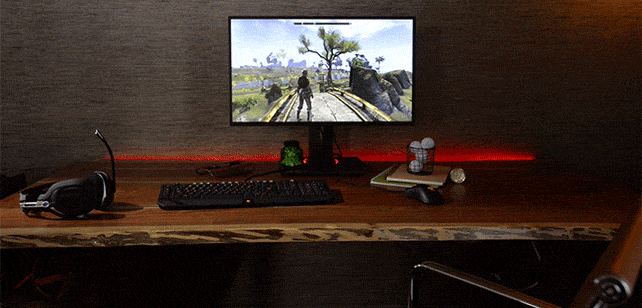 save
Best Buy has 6 awesome DIY tech ideas for your man cave- They've went all out and thought of all of it for you! It's awesome at all the ideas they've came up with, if you're not into PC gaming as much as I am, go over and check out the
Best Buy Man Cave page
. They have something for every guy, golf, football, and more.