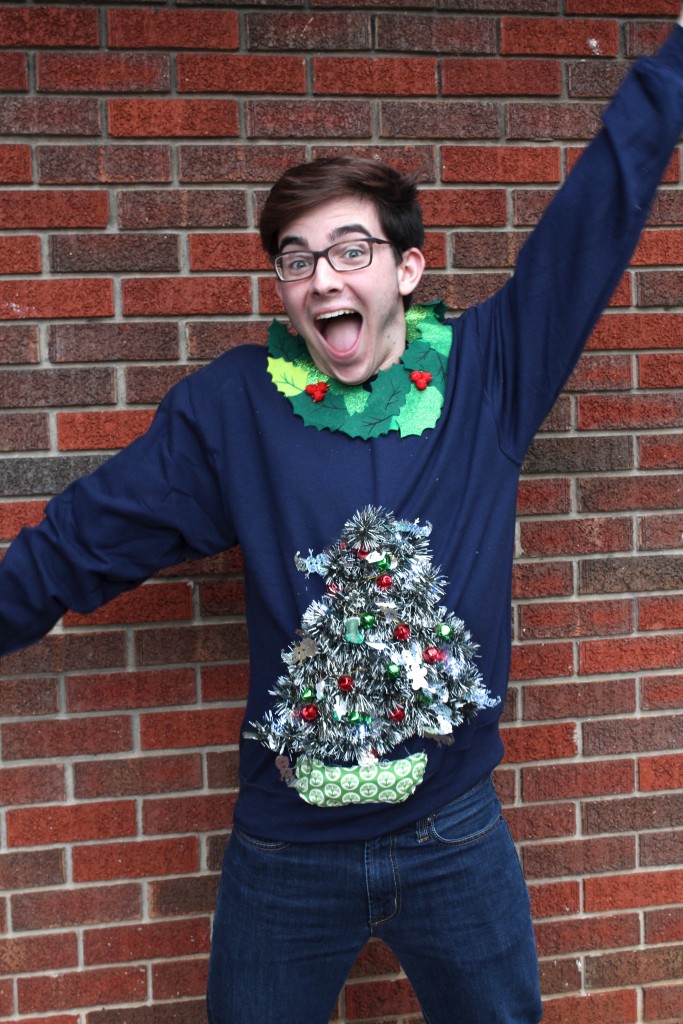 save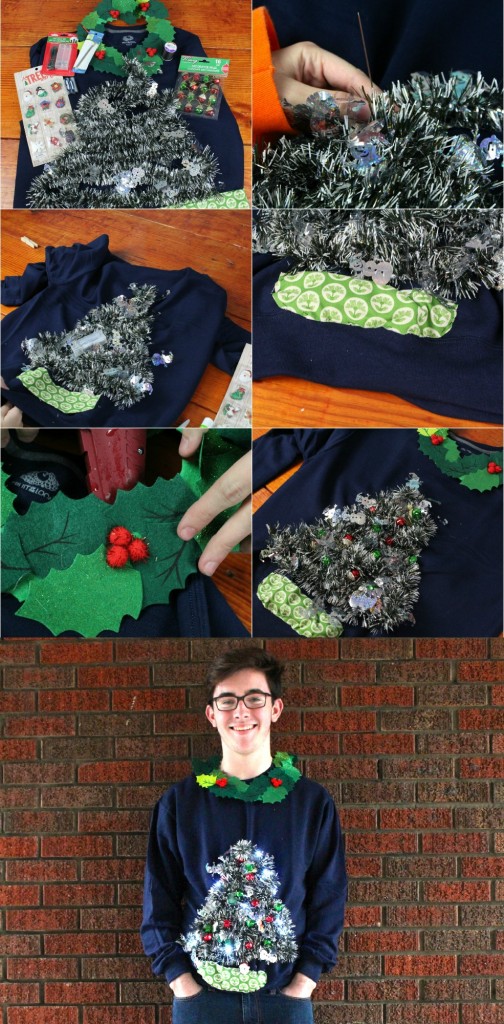 save


It's Christmas season and you're needing to get ready for your Christmas festivities! What better way would be than to create a last minute DIY ugly sweater tutorial. If you're wanting to light up the night with a totally DIY sweater, let's create this UGLY sweater. We picked up a majority of our supplies at the Dollar Tree and the plain sweaters were picked up at Walmart.
Supplies :
Sweatshirts
Garland
Battery Operated Lights
Fabric
Small Plastic Ornaments
Thread & Needle
Felt Wreath
Step 1 : Sew your garland onto your sweatshirt and form a Christmas tree.
Step 2 : Sew your lights into the garland and place the battery pack at the bottom of the tree.
Step 3 : Add a tree skirt with fabric to your sweater. This will cover up your battery pack.
Step 4 : Hot Glue or sew on your felt wreath at the neck line.
Step 5 : Add your ornaments and enjoy your DIY Ugly Sweater.
If you're feeling this DIY Ugly Sweater project, be sure to share it with us on social media. If you're needing more DIY inspiration, check out our Instagram.