The kids will love this holiday themes craft to keep them busy during the Christmas Season. Made with simple supplies the kids can do it all and have so much fun painting and decorating these DIY Paper Plate Christmas Trees with their friends and family. We decorated the trees three different ways and I'll show you each one below!
View Here | View On YouTube

Supplies: Paper Plates | Green Acrylic Paint | All Purpose Glue | Small Multi Colored Pom Poms | Gold Glitter | Garland | Decoupage | Paintbrushes | Scissors |
Steps:
Step 1- Cut a triangle out of the paper plates like a slice of pizza, roll them into a cone and glue the seams. Allow to dry.
Step 2- Paint all the trees with a few layers of the green paint and once dry glue a pom pom onto the top of each tree as the star.
Step 3- Once completely dry glue pom poms around one tree any way you like. Wrap and glue holiday garland onto another, and Decoupage then glitter the third. Have your kids get super creative and let their imaginations go wild when decorating their cute Christmas trees!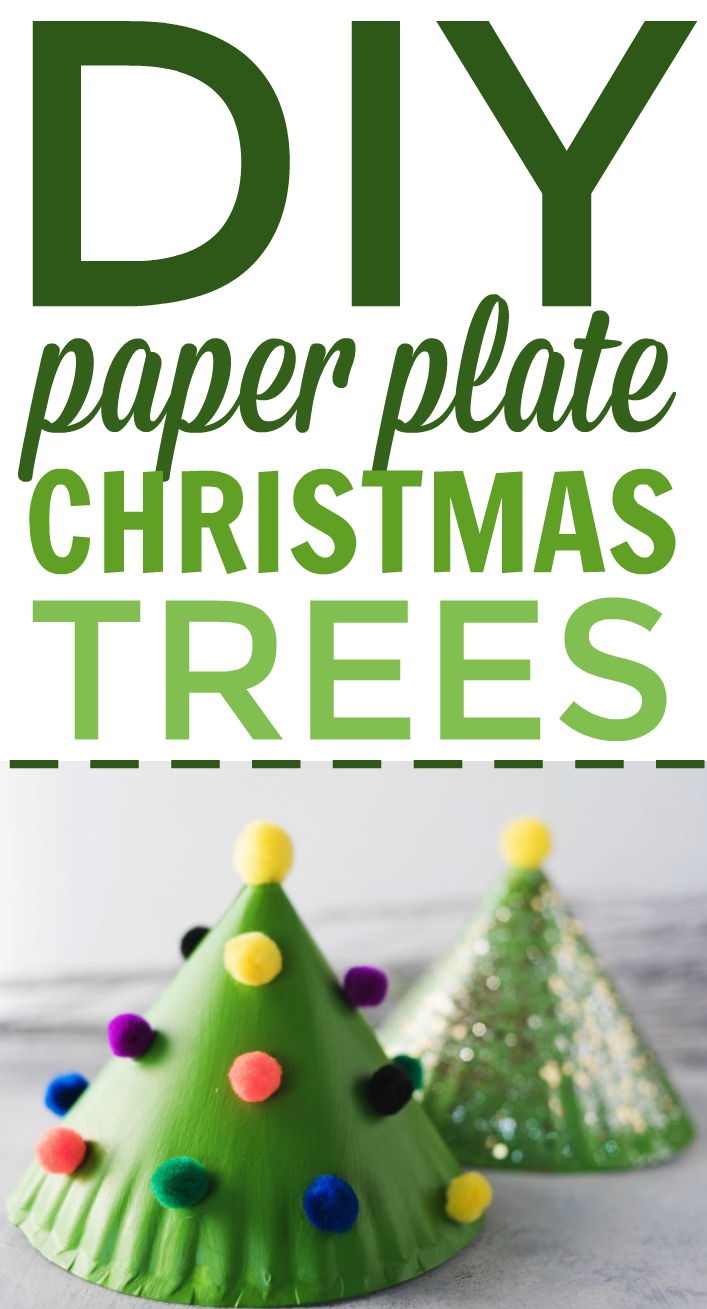 save