I went over to the thrift store last week and found this old beat up fish tank. It looked very ruff and needed a lot of cleaning and care. I decided to pick it up and transform it with my Americana Chalky Finish paints! You're not going to believe at how simple it is to take a old beat up piece of furniture and give it new life.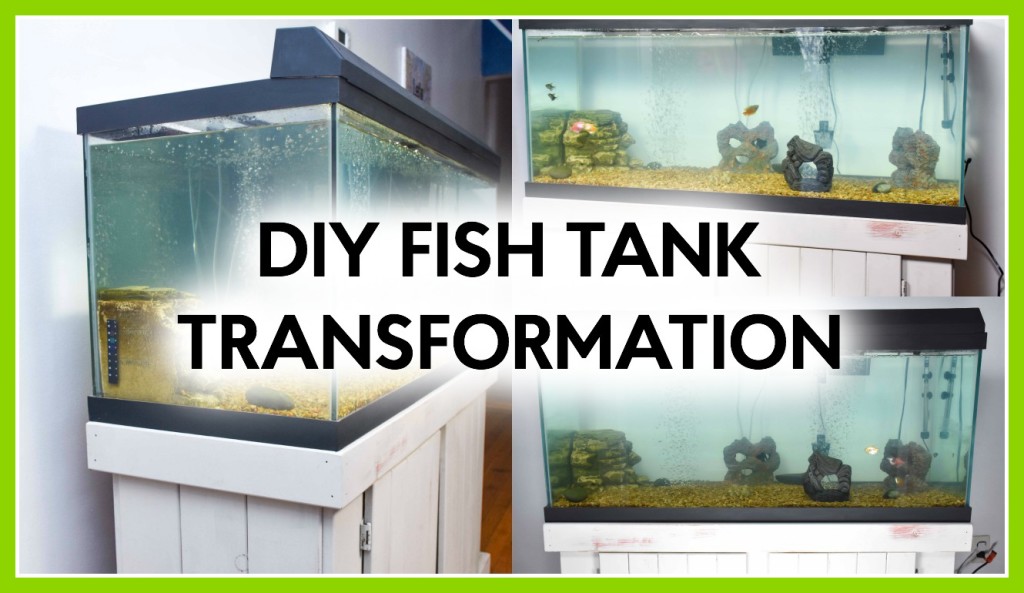 save
Supplies :
Old Fish Tank
Cleaning Supplies
Sand Paper
Paint Brushes
Be sure to check out the video tutorial below to learn exactly how to get this rustic look on your own fish tank DIY.
This was seriously such a fun and simple DIY Fish Tank Transformation! Doesn't it look great in the office? I love my new little fishes and they totally give the office such a cool vibe.