This post was sponsored by Dyson. Thank you for supporting the brand partners that make A Little Craft In Your Day possible!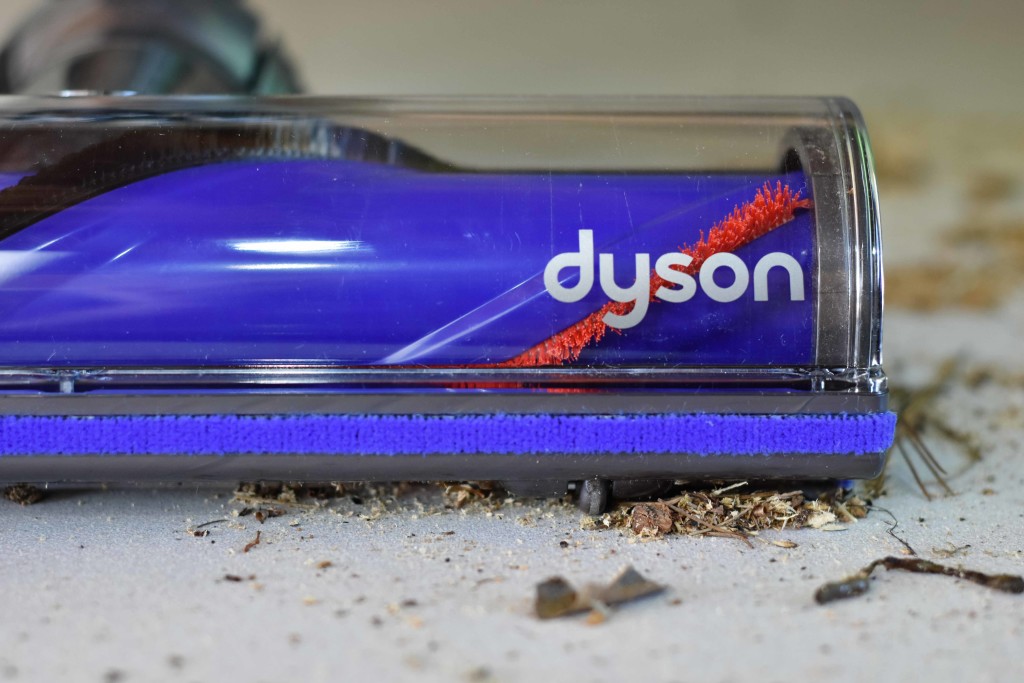 save


I know this may be hard for a lot of you at home to believe, but I am a MESSY DIYer. I honestly love creating projects for the blog and my home. The problem is, after every project I have this huge mess. I usually have sawdust, glitter, dried glue, paint, and who knows what else needing to be cleaned up in the studio. I luckily have the Dyson V6 Absolute Cord-Free Vacuum to do all the heavy lifting.

I love that Dyson gives us full setup to charge our Dyson cord-free. I decided to keep this setup in the studio kitchen, as it is our go-to for any cleaning supplies. Let it charge up, clean, and repeat.
With this tool, I'm finding that I'm able to clean up as I go. I don't stress at the end of a project with this huge mess; as I create the project, I clean up too! My assistant couldn't believe that I didn't leave that pile of sawdust there in the garage.
I spend about 8-12 hours at the office every weekday, which means sometimes I eat three meals a day here. This is the perfect tool to clean up any crumbs from your lunch or maybe when you're snacking on those chips. I love all the attachments Dyson offers. This really optimizes the ability to clean practically everywhere.
The lightweight Dyson V6 Absolute Cord-Free Vacuum is perfect for me. It is so lightweight that I can read emails with one hand while vacuuming up the hardwood with the other hand. You can even take a call, because it's overall very quiet too. This is a game changer, as our whole office is either hardwood or tile.
I keep this handy, right next to my work area ready for my next mess or spill of glitter. We have been working on these spring planters, and it is perfect to vacuum up the little pieces of dirt with ease!
Cleaning doesn't have to be a chore. With the Dyson V6 Absolute cord-free vacuum, you can clean from floor to ceiling with Dyson power, without the hassle of a cord. Clean carpets, cobwebs in corners, or convert to handheld mode for countertops, couches and car interiors. No more lugging, plugging and re-plugging the old corded vacuum – just un-dock and go. For more on Dyson cord-free vacuums, visit www.dysonv6.com or search #CleanEverywhere.


save