Hey everyone! Today we created these awesome Duck tape feather pens. They are super cute and so easy to make, and with the endless tape patterns and designs the possibilities are endless! There's very little supplies needed for this project and the best part is not only are they functional for writing, they're also totally adorable room decor!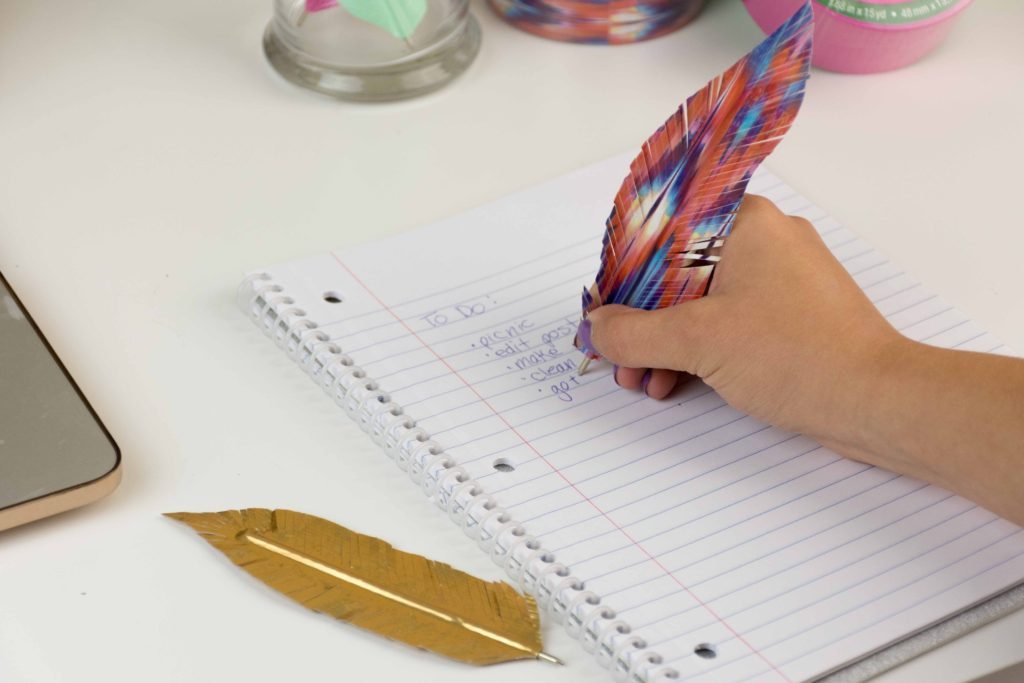 save


Heres What You'll Need:
Pens
Non-Stick Scissors
Assorted Duck Tape
Step 1: Disassemble the pens to get the cartridge.
Step 2: Cut a 6″ piece of Duck Tape and lay it down flat sticky side down.
Step 3: Lay the ink cartridge in the center with the pen tip exposed.
Step 4: Place another 6″ piece of tape over the pen matching the first.
Step 5: Take the non-stick scissors and cut slits in the tape
Step 6: Distress the Fringe you just cut and enjoy your unique pens!
Be sure to check out the video we made all about Duck Tape School Supplies!