These were so fun to make and they turned out great! They are definitely one of the easiest crafts to make, and perfect for a little handmade gift. They would also be great to make at a party as you can make them any shape and use any style Duck Tape you want. Make one just for you, or you and your friends can have matching DIY keychains! They're so light weight and durable, you're going to love them. Here's how we made them!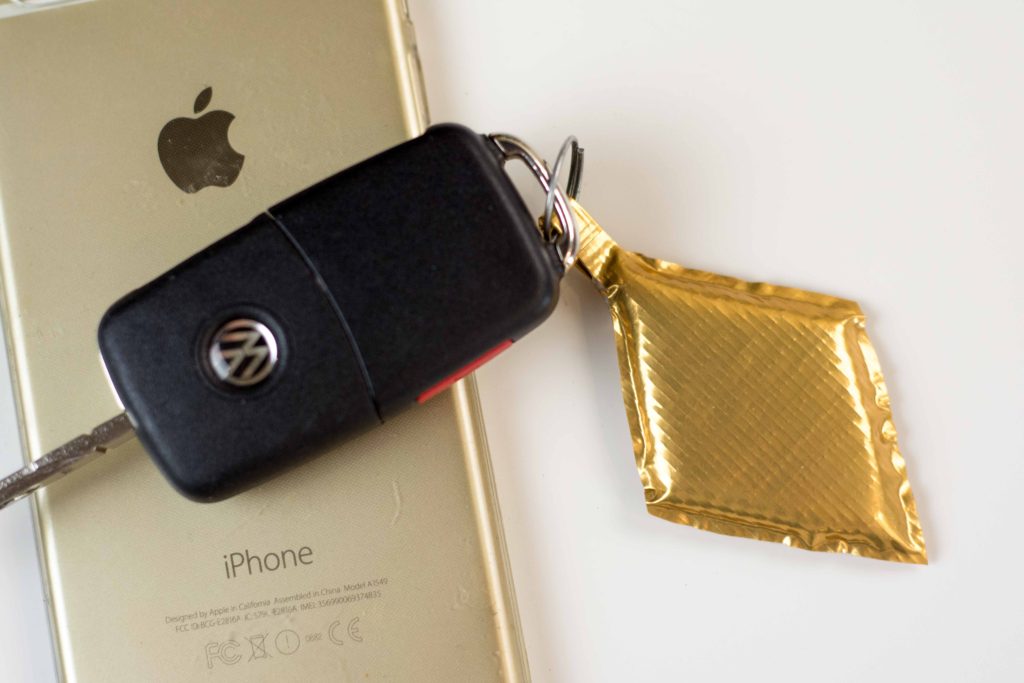 save


What You'll Need:
Assorted Duck Tape
Non-Stick Scissors
Felt Sheet
Keychain findings
Here's What You'll Do:
Step 1: Cut 3 pieces of the same shape out of the felt sheet.
Step 2: Cut a piece of Duck Tape 1/2 an inch long, and fold it in half longways.
Step 3: Now, cut another piece of tape and lay both ends of the small piece you just cut in the middle of the piece of tape, forming a loop.
Step 4: Lay your 3 shapes on top of each other also in the middle of the piece of tape.
Step 5: Place another piece of Duck tape on the top and press the edges together.
Step 6: Trim the edges to form your shape, place on your key ring and you're ready to go!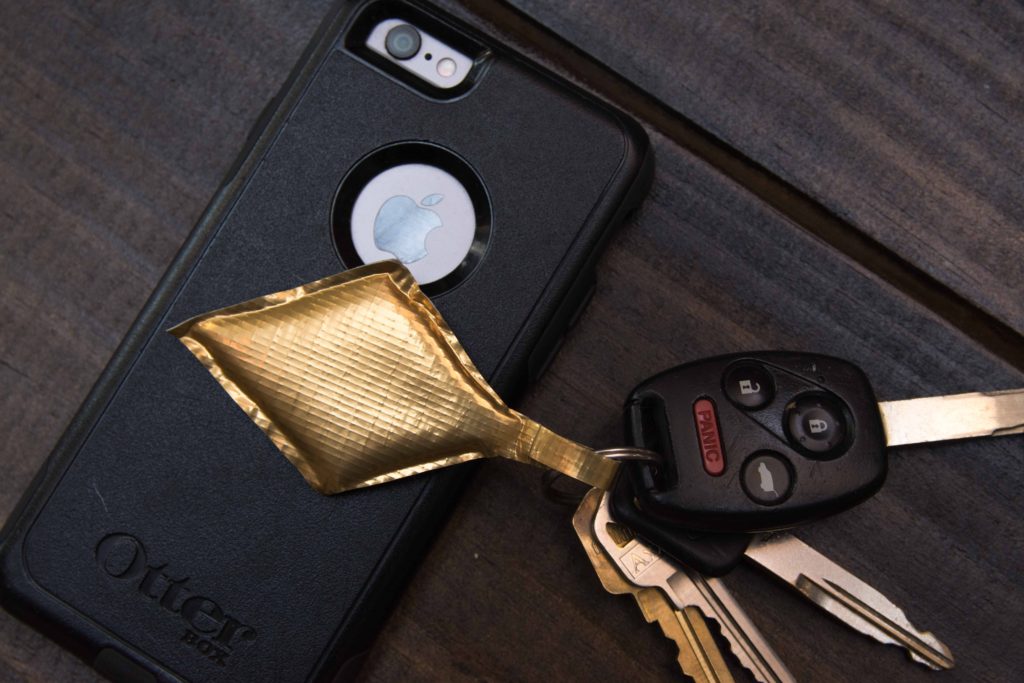 save


Be sure to check out the whole video that we made all about Duck Tape Accessories –> HERE I know that you will love it!