You guys will love this great Duck Tape pineapple Binder we made with just a few simple steps. It turned out great and is really such a unique piece! You can personalize it with your favorite color binder and tape to really make it yours, but I'll show you how to make this one!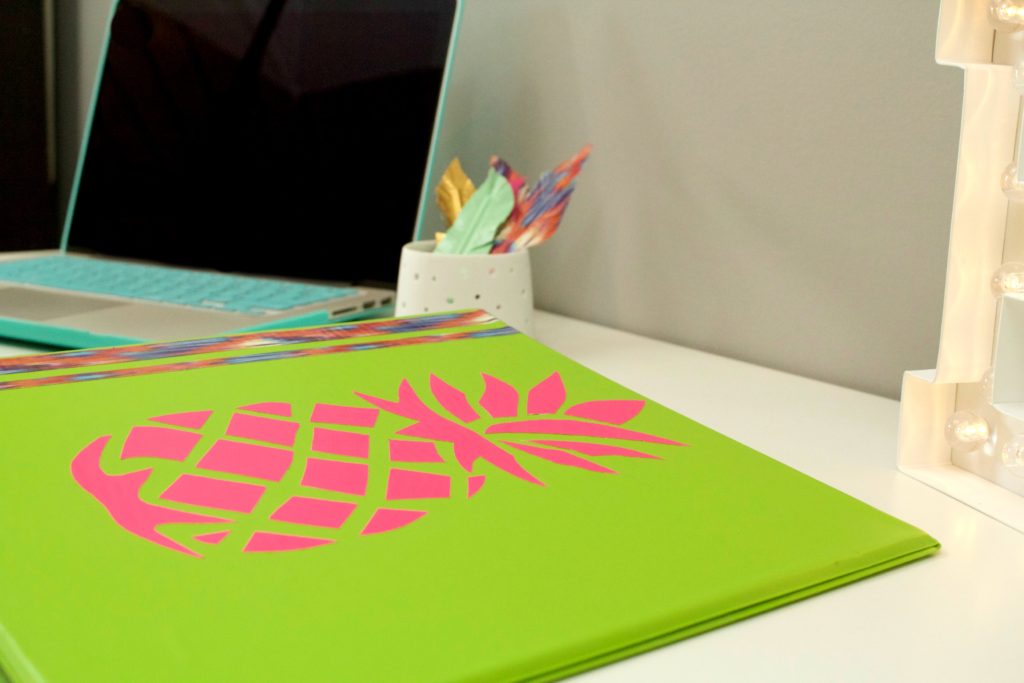 save


Here's What You'll Need:
Pink Duck Tape Sheet
Printable Design
Binder
non-stick Scissors
How To Make It:
Step 1: Cut out all the pieces of your printed design and trace the pieces on the back of your Duck tape sheet.
Step 2: Now cut out all the traced pieces, peel and apply each piece  accordingly.
Step 3: For added pop, add different sized pieces of your favorite Duck tape to the spine and front of the binder and enjoy!

save


Be sure to check out the whole video that we made all about Duck Tape School Supplies –> HERE. I know that you will love it!