Stay organized with this great DIY multi-purpose triangular memo board. It wasn't hard to make and I'll be able to use it for years to come.Why buy an expensive memo board when you can simply DIY? Place it in your home or office, and it's perfect for dorms! Below I'll show you just how to make it.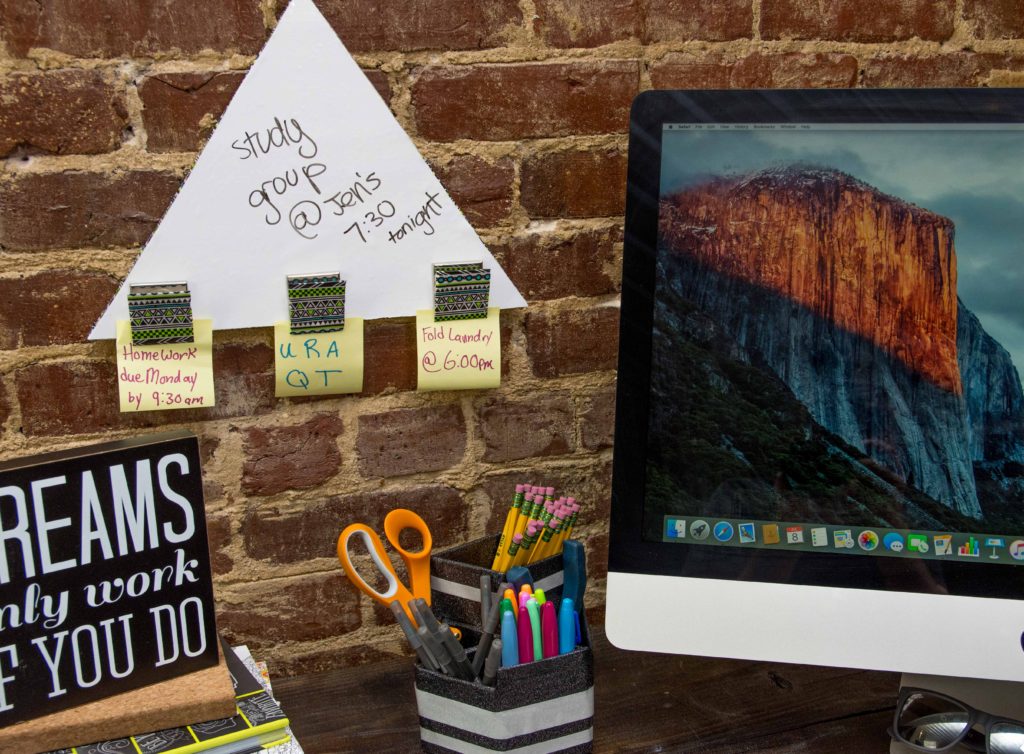 save


What You'll Need: Circular Saw | 12″x 12″ Wood Piece | All Purpose Glue | Metal Clamps | Tribal Print Duck Tape | Duck Brand Adhesive Laminate
What You'll Do:
Step 1: Cut a triangle out of the wood piece and cover the front of one side with adhesive laminate.
Step 2: Now cover the sides with Duck Tape, trimming the access with a craft knife.
Step 3: Apply the tape onto the metal clamps and glue them onto the bottom of the memo board. Enjoy staying organized in style!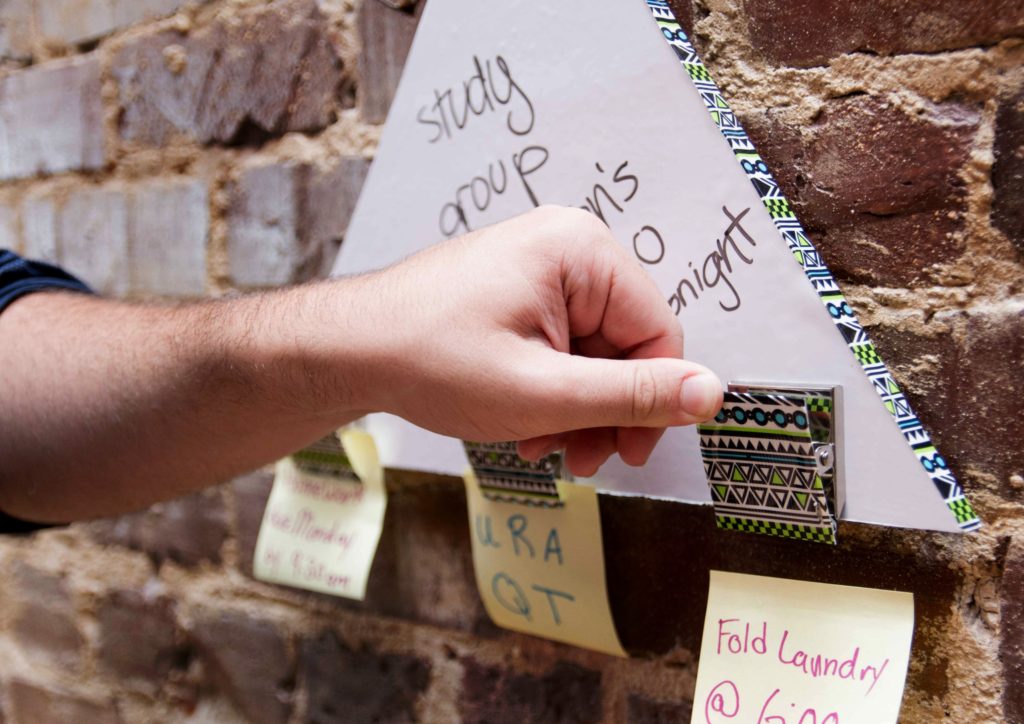 save


Be sure to check out the whole video that we made all about Duck Tape Desk Organization –> HERE   I know that you will love it.