Hey guys! You're going to love the project we made today, a skateboard shelf decorated with vintage comics from some of my old comic books. It was so easy to make and it only took a few minutes! This DIY project is perfect for everyone and great for passing the time during the long summer days. It adds great character to any space and makes a great gift for your friends that are fans of skateboarding or old comics! you could even bring your friends over and make a bunch with all your favorite comics! Enjoy making this cute shelf for yourself or as a gift, and be sure to comment below and tell me what you think about the project!

Supplies :  Paper Decou-Page | Skateboard | Old Comics | Paint Brush | Screwdriver | Sandpaper | L' Brackets | Craft Knife |
Get To Creating:
Step 1: Take your skateboard and remove the wheels from the base.
Step 2: Use sandpaper to lightly sand the bottom of your board.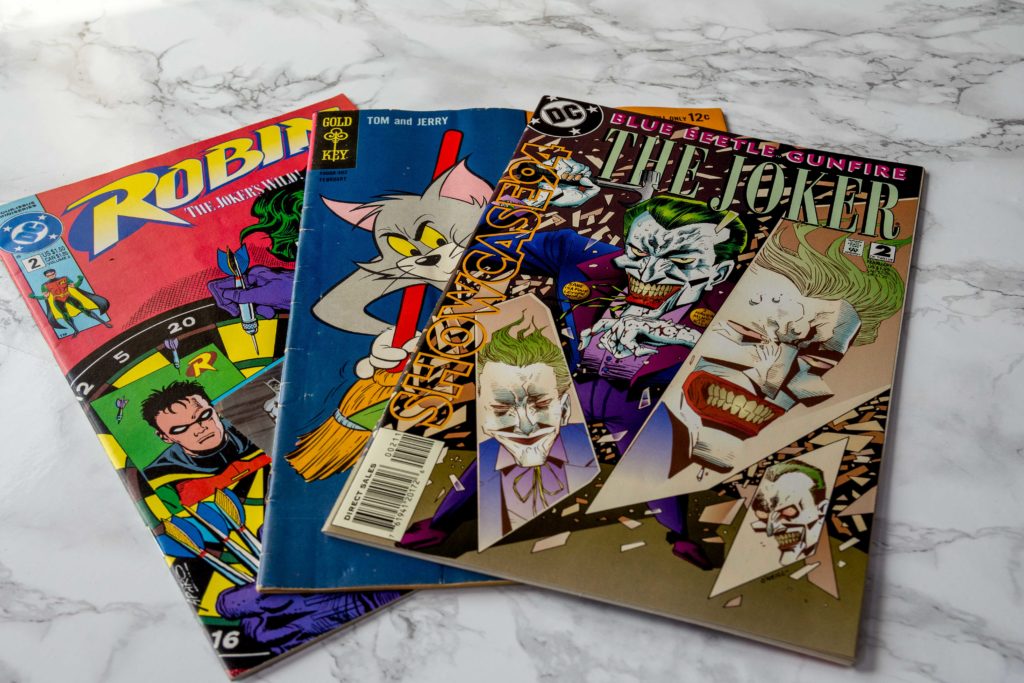 save
Step 3: Pick out your favorite comic to decoupage onto the bottom of your board.
Step 4: Use Americana Decou-Page to glue your comic book pages to your skate board. Be sure that you apply with even coverage.
Step 5: Once dry, take a craft knife and trim along the edges of the board removing all the excess comic book paper.
Step 6: Add your wheels and base back onto the board. Next, secure the L' Brackets to the back side of the board and then secure it onto the wall.
Step 8: Now take some of your favorite little items and display them on your brand new kick butt shelf!
This project was so much fun to make! The Americana Decou-Page worked so well with this DIY (and with everything else we do)! We use it all the time and it never disappoints, it's one of our staple supplies here at our office. I love this idea, it turned out so well. If you get BOARD this summer then this is the project for you!  If you guys make your own be sure to let me know how awesome it turned out!