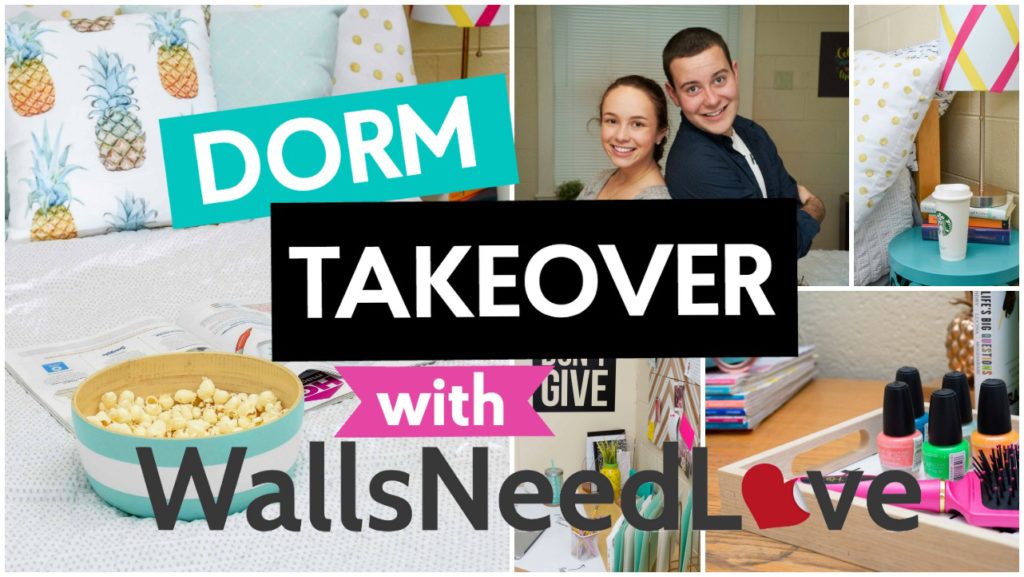 save
Hey Everyone! So our dorm takeover has come to an end and we have had so much fun! We hope that you enjoyed seeing the dorm really come together and that you were inspired to decorate your dorm. The products from Walls Need Love really brought our dorm room to life and we could not recommend them more. In today't video, the last video in the series, we are sharing a complete overview of the decorated dorm.
View Below |
View on YouTube
The first day of the takeover we focused on making the bed area super comfy. We used plain bedding and lots of coordinating pillows from Walls Need Love.
The second day we coved a basic wall in the dorm with Removable Wallpaper. Watch the video below for the full tutorial. It is easier than you would think.
On day 3 we transformed the ugly dorm furniture with Walls Need Love Removable Wallpaper. There are a lot of unique uses in the video below!
Day five rolled around and we tackled the desk area. This is where you are going to be doing all of your studying- check out to see how we made it functional and pretty.
Last but definitely not least was the ugly walls. Watch the video below for lots of wall art inspirational!