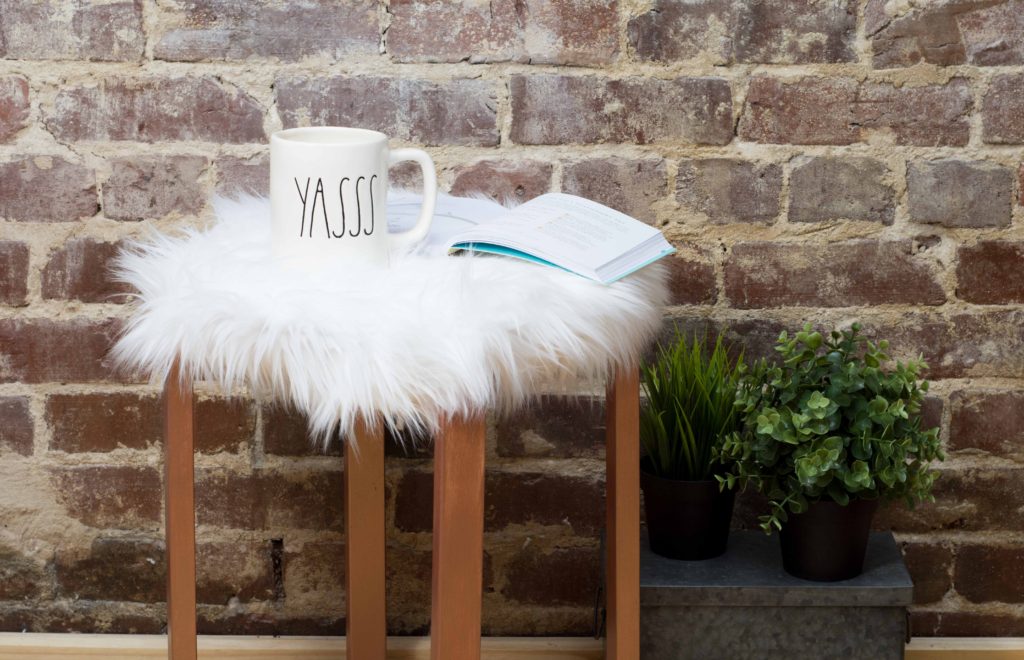 save


Hey guys what's up, today we're going to show you how to make this great faux fur stool with just a few supplies. It was so much fun to create and it's perfect for your bedroom, dorm room, or even a gift for friends! It was really simple and easy to put together, anyone could do it. We used americana rose gold metallics for our stool, but you can use any color you want to give it a great personal touch, or to mach your space! I hope you all enjoy the video!
View Here | View on YouTube
If you guys enjoyed this video go check out the awesome Americana Rose Gold Metallic Paint we used!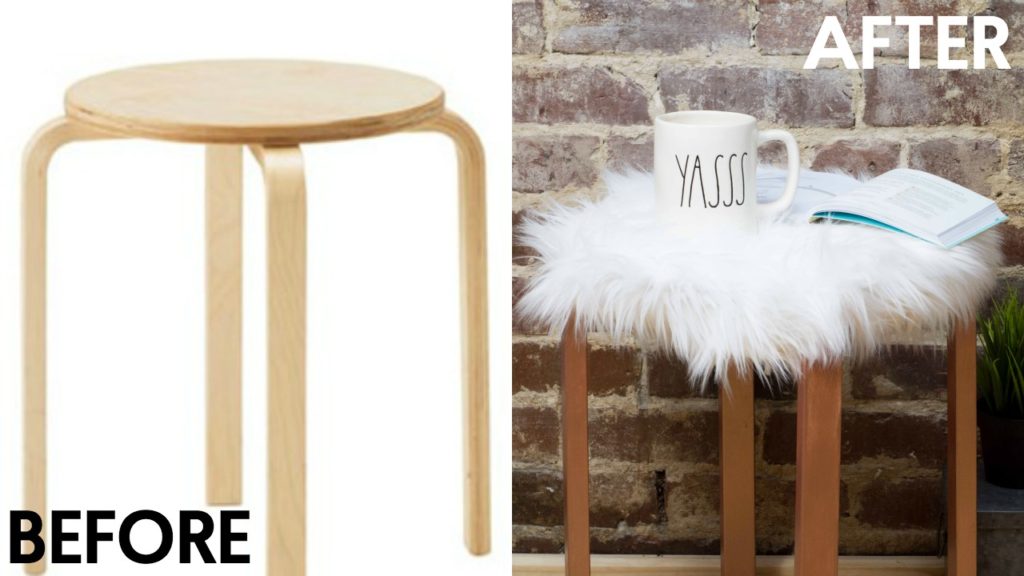 save


It really was an amazing transformation, wasn't it? I love my new DIY Faux Fur stool and it looks great in my room! 
This post was sponsored by DecoArt. Thank you so much for supporting our brand partners that make A Little Craft In Your Day possible.