What's going on guys? You're going to love what we made today, it's perfect for fall coming up and super easy to make. They are Apple Pie Bites! It takes so long and it's so messy to make a big apple pie but this recipe is perfect for a last minute Thanksgiving dessert, a fall party snack,  or as a little something to treat your sweet tooth! This is a great easy pie recipe and they're always a crowd pleaser! Don't get overwhelmed baking long and complicated holiday snacks, make these and you'll find they're easy as pie!
Ingredients:
1/4 Cup Packed Light Brown Sugar
1 1/4 Teaspoon Apple Pie Spice
3 Tablespoons Melted Butter
1/3 Cup Chopped Pecans
1 Granny Smith Apple Peeled, Cored, and Cut Into 8 Slices
8 Ounce Can Of Pillsbury Crescent Rolls
Here's How You Make It:
Step 1: Preheat your oven to 350 degrees and line a baking sheet with parchment paper, then arrange the crescent roll triangles on the baking sheet.
Step 2: Combine the brown sugar and Apple Pie Spics in a small bowl, and evenly distribute onto each triangle, along with the chopped pecans.
Step 3: Toss your apple slices in the melted butter and place them on the wide end of each triangle, then wrap the dough around the apple.
Step 4: Brush the rolls with the remaining butter and sprinkle more Apple Pie Spice on top.
Step 5: Bake for 10-12 minutes or until golden brown, and enjoy your yummy Apple Pie Bites! If you enjoyed these then you'll love THIS recipe too!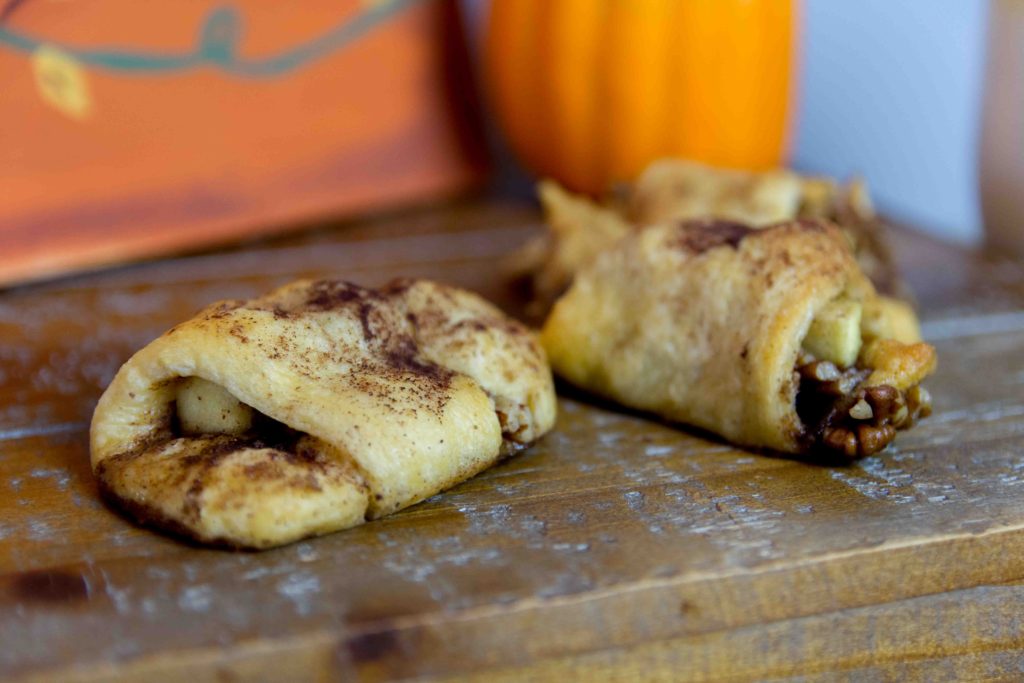 save