Hey Everyone! I am really excited about today's post because it is one of many sewing tutorials that are coming your way! It was only about six months ago when I started sewing and I have learned a thing or two. I really want to share these ideas with you so you can be successful with your sewing projects too!
Today we are starting off with how to sew a zipper. Sewing a zipper is notorious for being the hardest part of sewing. I promise that it is not that hard to do and I'll walk you through it step by step. Whether you want to make a zipper pouch, key fob with zipper compartment, zippered makeup bag, zipper accent shirt, or any number of other clothing, accessory, and home decor items, you're going to want to check out this sewing tutorial.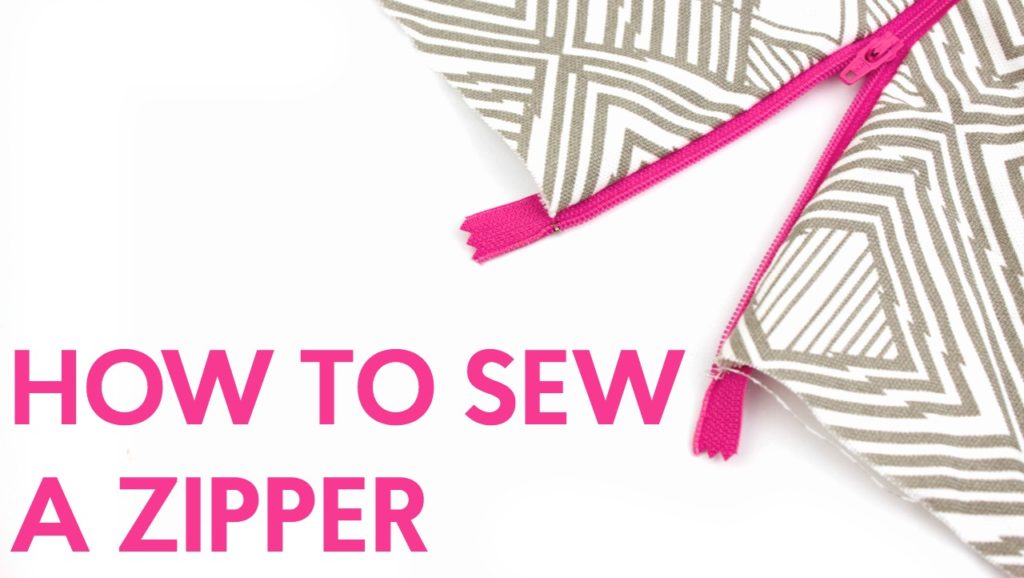 save
How to Sew A Zipper
Before we get started with the tutorial, let's talk about the different kinds of zippers. Coil zippers are one of the most common types. They are made of nylon and have teeth that are visible on one side, but the other side is flat and you can't see the teeth. Tooth zippers are similar, except that they are made of metal and you can see the teeth of the zipper from both sides.
Invisible zippers are called that because they get hidden inside the seam. The only part you'll be able to see is the pull tab. Open-ended zippers are ones that separate completely – this kind is used in items like jackets so you can open it fully.
Nylon zippers come in a wide variety of colors and they are really easy to use because you can easily cut them down to the size you need. These are the ones we are going to be using in our sewing demonstration today.
In this sewing for beginners video, I am going to walk you through the process, and by the end of the video, you will be sewing zippers like a pro. I'll show you my best tips and tricks for sewing in a zipper, including how to line it up and how to make the sewing part easier.
View Below | View on YouTube

That wasn't too bad, was it? I highly recommend trying it out with this video playing in the background. You can pause as you need to stay on track. Zippers are used in so many sewing projects so this is an important skill to master. Follow along step by step, you'll have no problems mastering this sewing technique.
Ready to try out your new sewing skills? We've rounded up 18 zipper pouch patterns you can sew!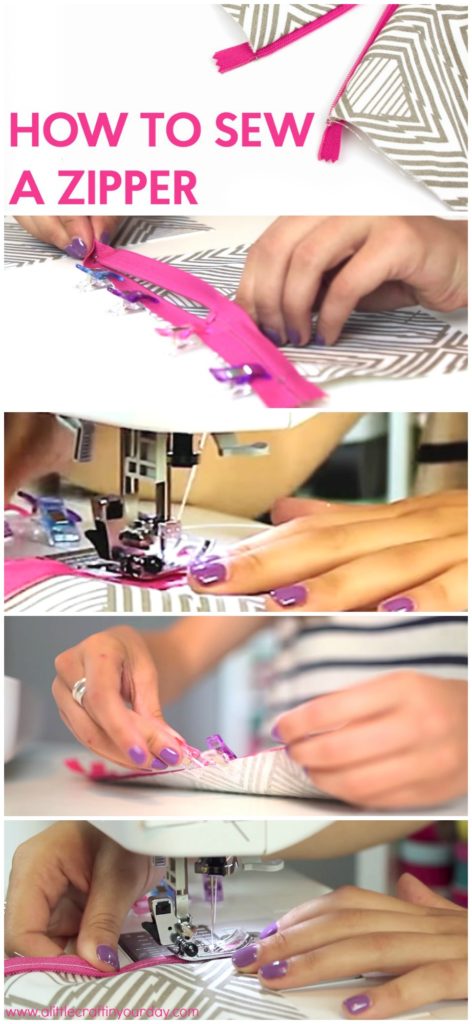 save