The holidays are coming up and if you're anything like me than you love to decorate your home for Christmas. The problem is finding the time to look for, and trying to decide on the perfect and affordable holiday wreath to hang on your door that displays your holiday spirit. Lucky for you the list below is packed full of stunning and affordable Holiday Wreaths that will leave you speechless. Don't spend hours trying to shop in stores for the right one, or spend way too much money and energy attempting to DIY your own. Simply shop, click, and buy one of the beautiful wreaths we've hand selected for you all today!
Holiday Wreaths You Want Now
Find each Holiday Wreath by hovering over the image to see the price. Click on the one you'd like to purchase and you will be taken to the shop that sells that particular product. All of the links in this posts are affiliate links, meaning when you buy a wreath, we  get a percentage of the cost without you having to pay any extra. Cool, right?
[show_boutique_widget id="561331″]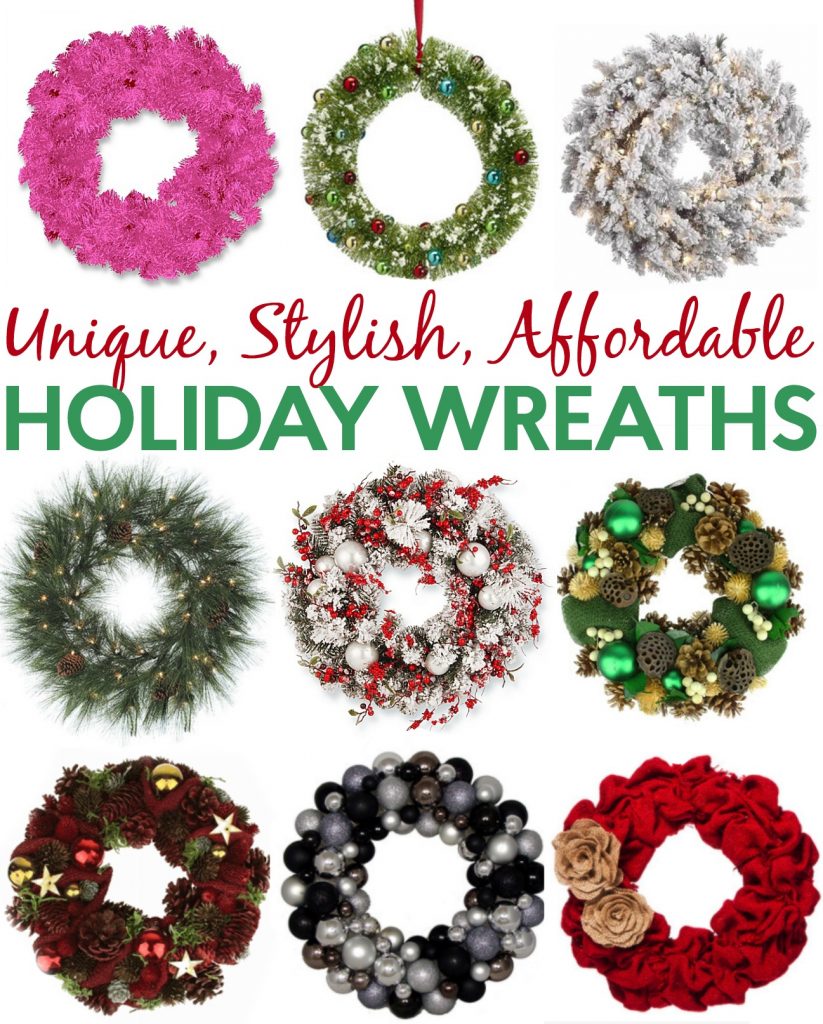 save