I have been compensated by Immaculate Baking for this post; however, I am sharing my own thoughts. All opinions are my own.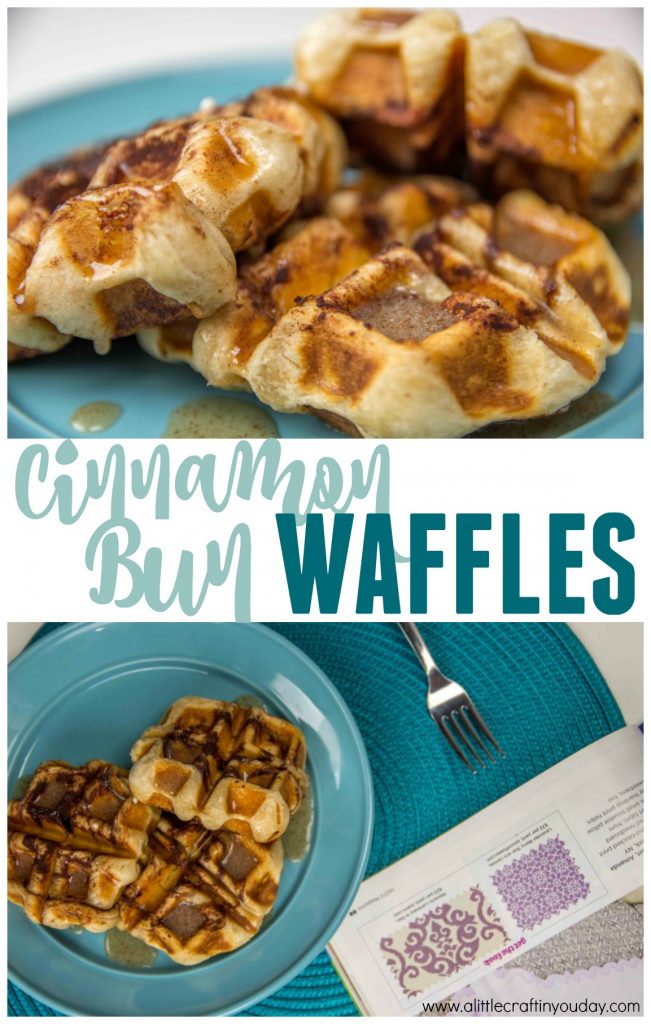 save


Hey guys, what's going on? Today I'm super excited to share a great tutorial for a fast and easy weekday meal that you'll want to make right now! We went to our local Whole Foods Market and picked up some things to make DIY Cinnamon Roll Waffles! We grabbed some Immaculate Baking Organic Cinnamon Rolls, powdered sugar, milk, maple syrup, and made a masterpiece. The key was the amazing cinnamon rolls that you can get at your Whole Foods Market or you can order them from Immaculate Baking's website, and if you purchase before January you save $1 on an Immaculate Baking item! Now I'll show you exactly how to make your own down below! #OrganicHolidayBaking #ImmaculateBaking
View Video Below | View on Youtube

Supplies and Ingredients:
Steps:
Step 1- Heat your waffle iron to 350 degrees and grease with cooking spray. Remove the cinnamon rolls and set the icing packet aside.
Step 2- Once your waffle iron is heated, place the cinnamon rolls one at a time onto the middle of the waffle iron and cook about 3 minutes, greasing in between.
Step 3- While your waffles are cooking  add your icing packet, milk, powdered sugar, and maple syrup to a bowl and stir until smooth.
Step 4- When your waffles are done and plated, simply pour the syrup glaze you made over them and enjoy your super easy breakfast!