It is one of my biggest dreams to celebrate Mardi Gras in New Orleans. It seems like such fun and the streets are so full of life! But alas, it is a week a way and I will be spending Mardi gras in North Carolina. I am going to try to channel some of the New Orleans energy and have an awesome party. Obviously the party will need some decorations, so I partnered with Paper Mart and made these awesome DIY Mardi Gras Decorations.The DIY confetti balloons are definitely a favorite and the tassel banner is fun too! Keep learning to see how you can make your own Mardi Gras decorations for your party.


Here is what you will need to make the banner and the balloons: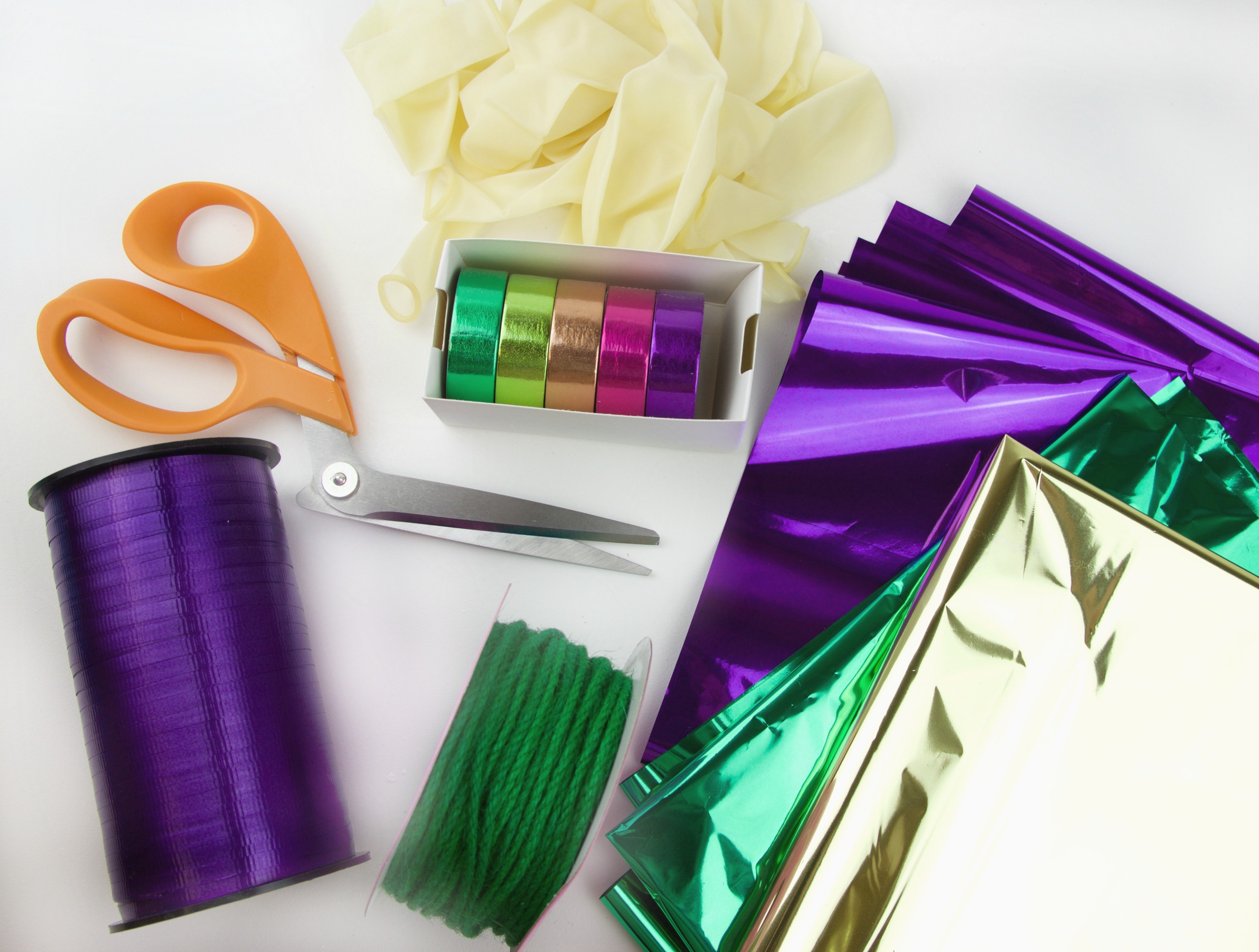 metallic film sheets in purple, green, and gold | scissors | clear latex balloons | purple curling ribbon | metallic washi tape | green jute 
Check Out This DIY Confetti Tray Perfect For Any Celebration!
[adthrive-in-post-video-player video-id="ikW0Vyv8″ upload-date="2018-06-06T13:50:43.000Z" name="New Years Confetti Tray" description=" I'm coming at you today with a great DIY project for New Years! I'll show you how we made this adorable DIY Confetti Tray perfect to serve drinks on for your NYE party!"]

The first step in making the confetti balloons is to cut the metallic film sheets into tiny pieces. There is no perfect size for these but I would say that about quarter inch squares would be good. I did make some triangles too which look cool in the balloons.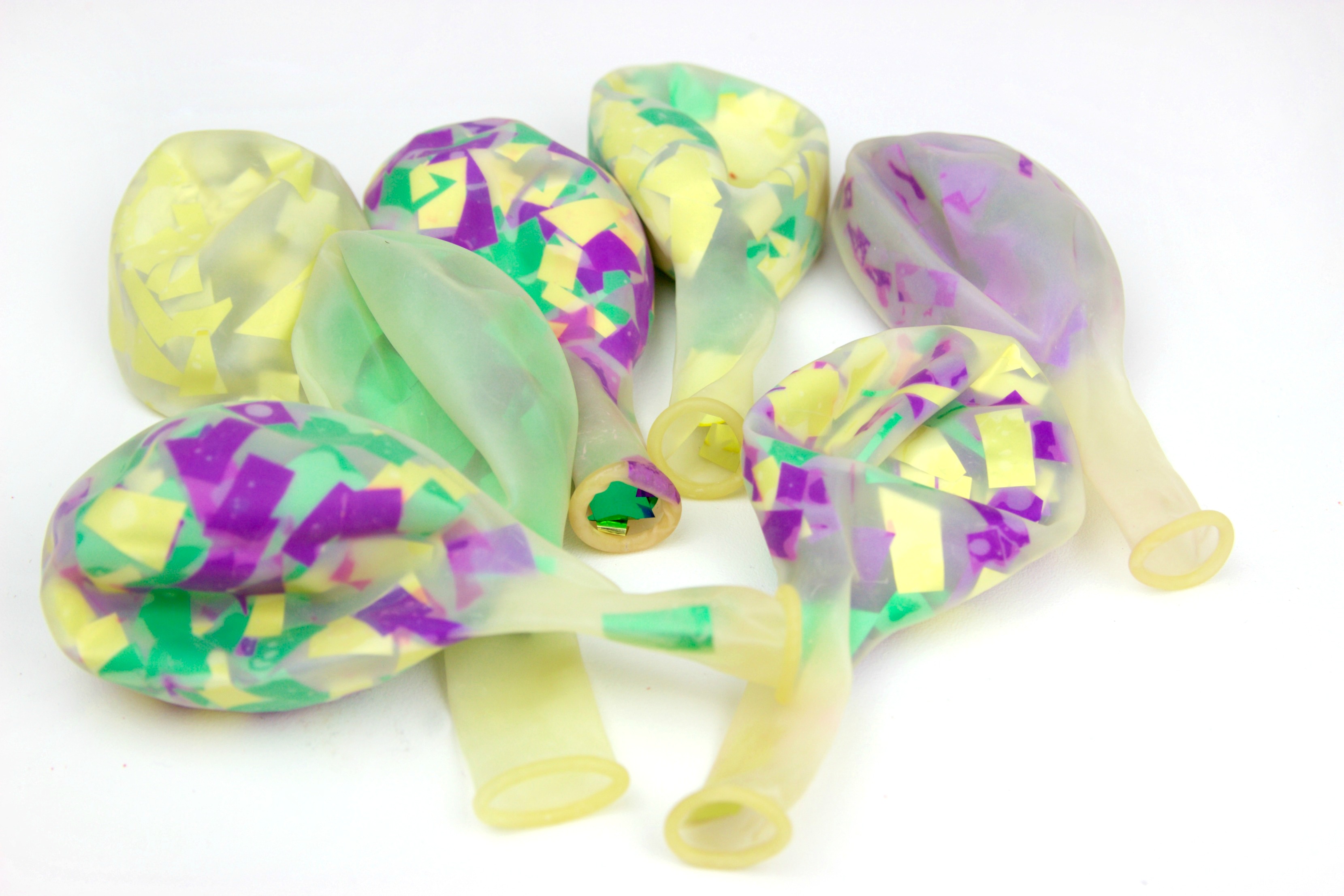 Then fill the balloons with the confetti. I mixed all three colors in some of the balloons, two colors in others, and some just had one color of confetti. I think having the variation is really fun! The only thing you have to do after this is fill them with helium. If you have a helium tank you can do this yourself, or bring them to a party store or a dollar store and they will do it for you for about $1 per ballon.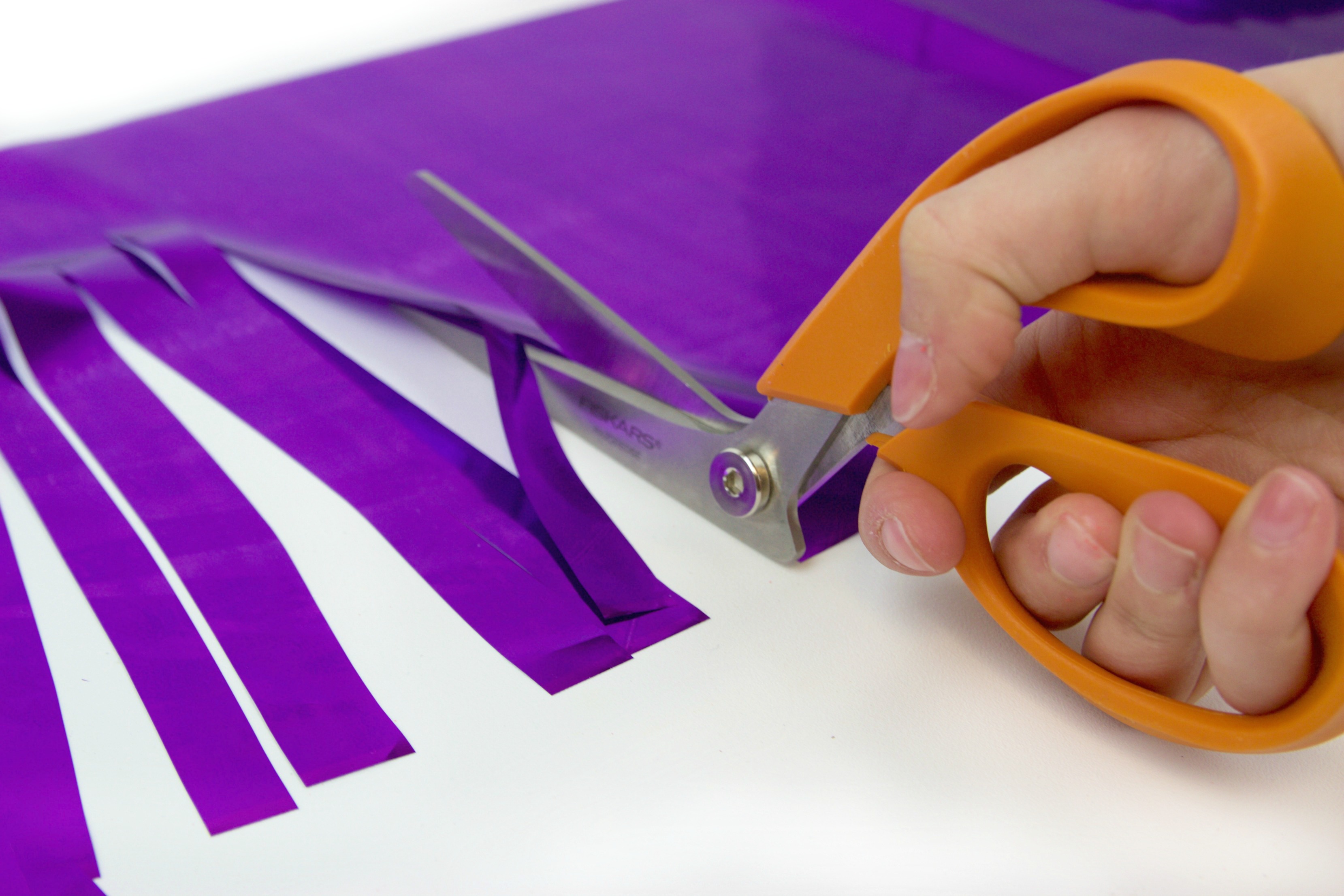 Now on to the banner! Cut the metallic film sheet in half long ways and in half short ways too. You can make 4 tassels out of just one film sheet. Then take the forth of the film sheet and cut strips about 1 inch thick and leave about an inch uncut at the top to create fringe.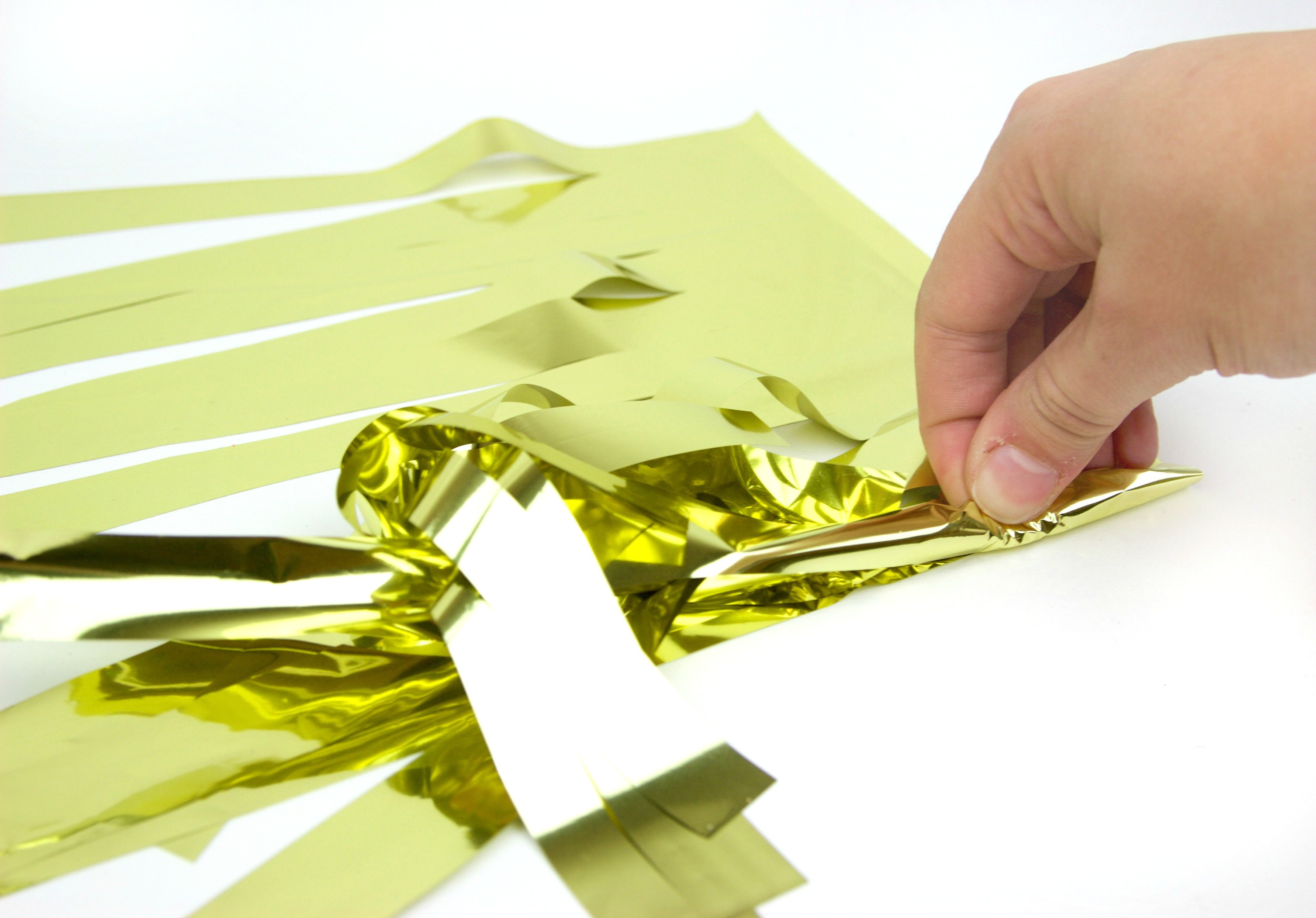 Next, take the fringe that you just created and roll the uncut part at the top tightly.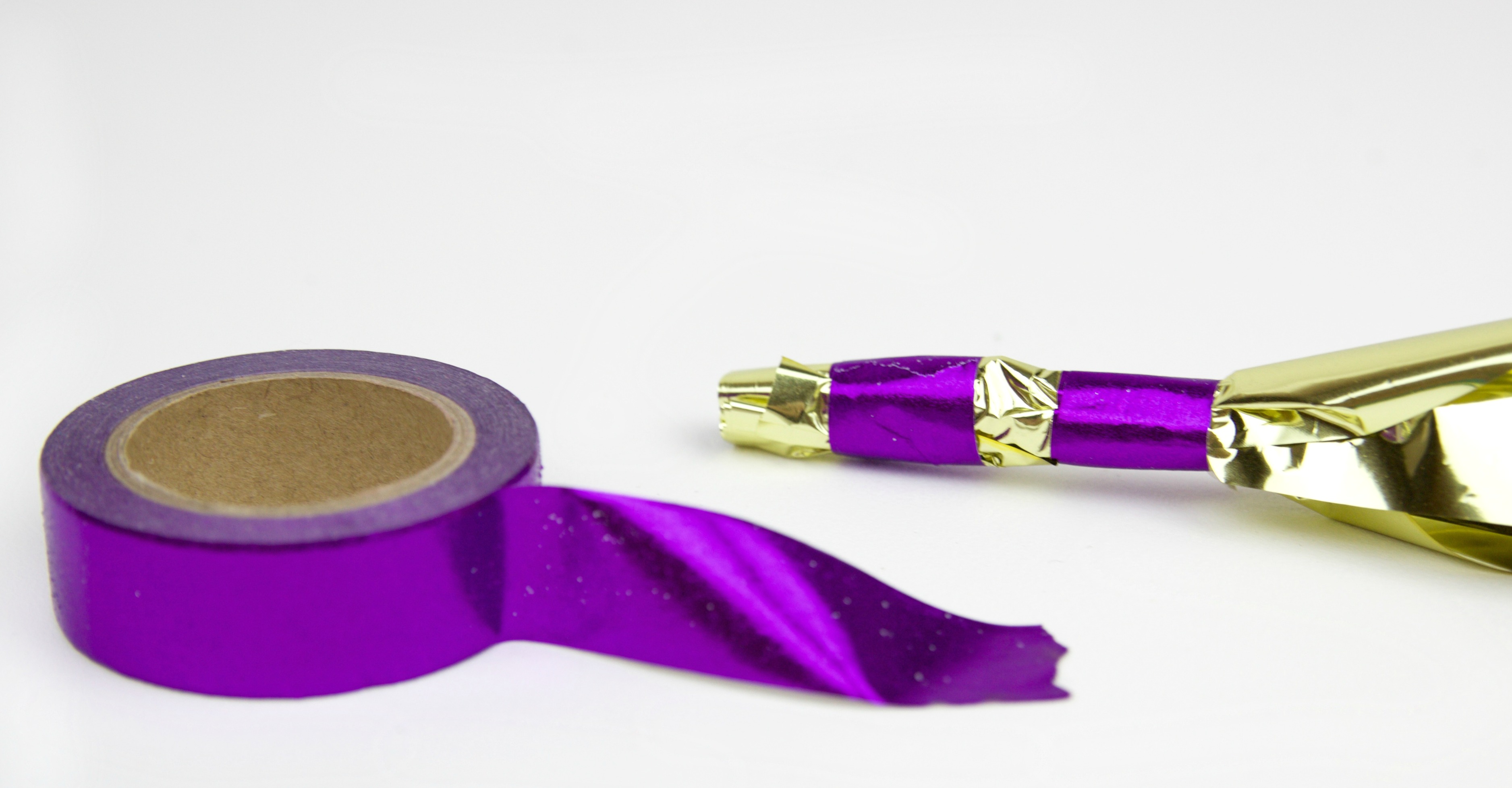 Once you have wrapped the whole thing, secure it together with two pieces of washi tape.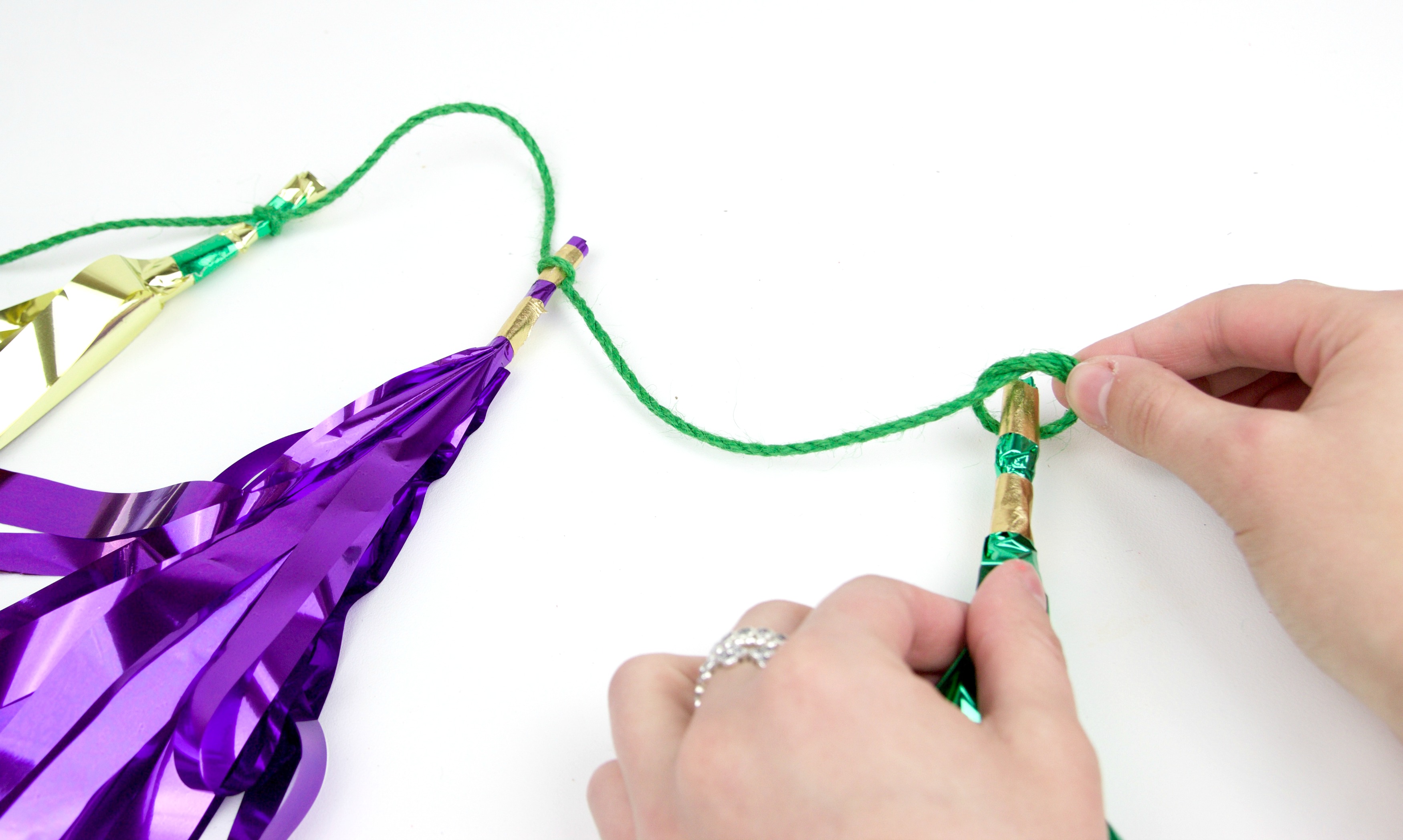 Once you have enough tassels created, you want to attach them all together to create the banner. Take a long piece of green jute and create a loop hole in it. Insert the end of a tassel into the loop and pull it tight. Be sure to alternate the colors and leave about 3 inches of jute between each tassel.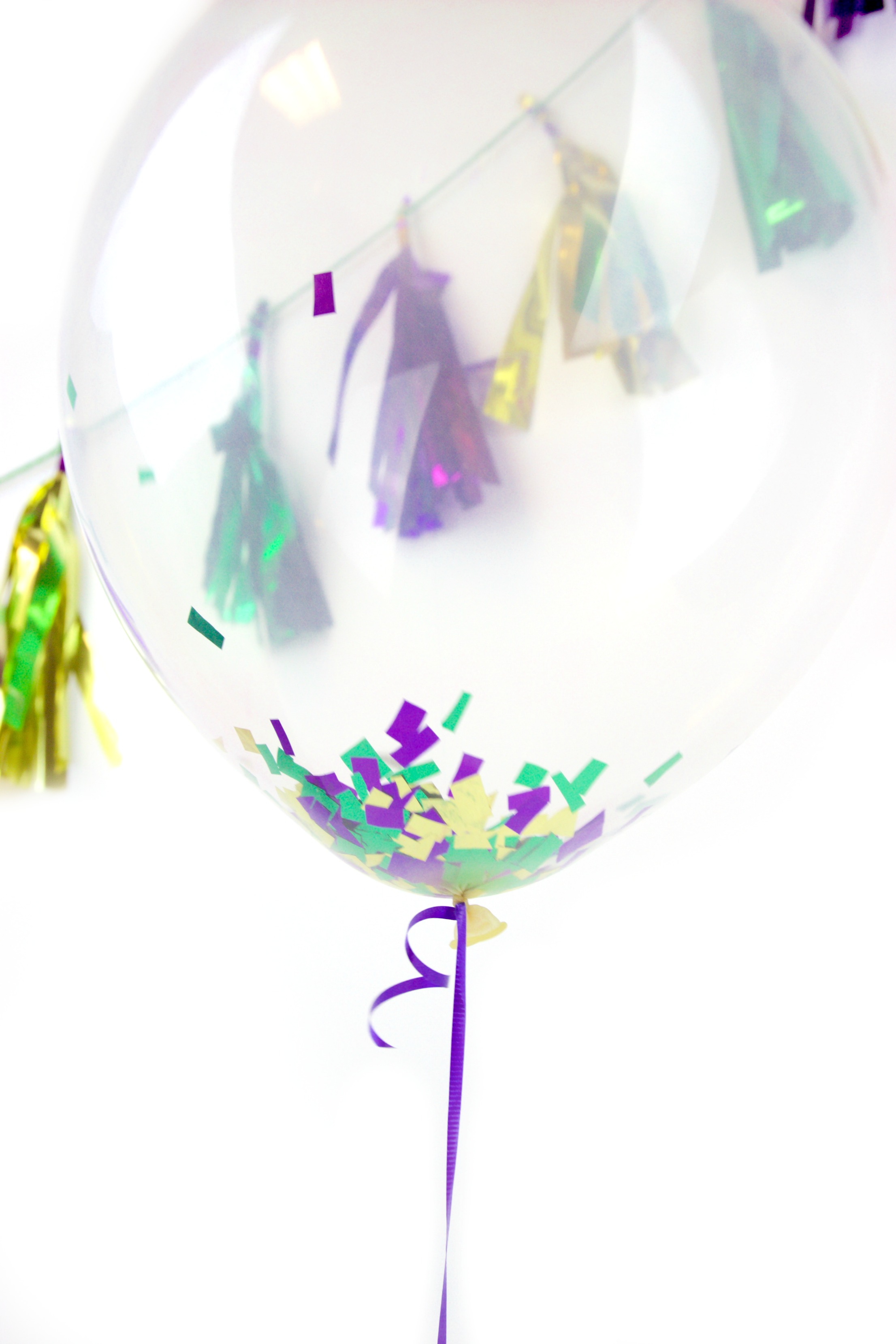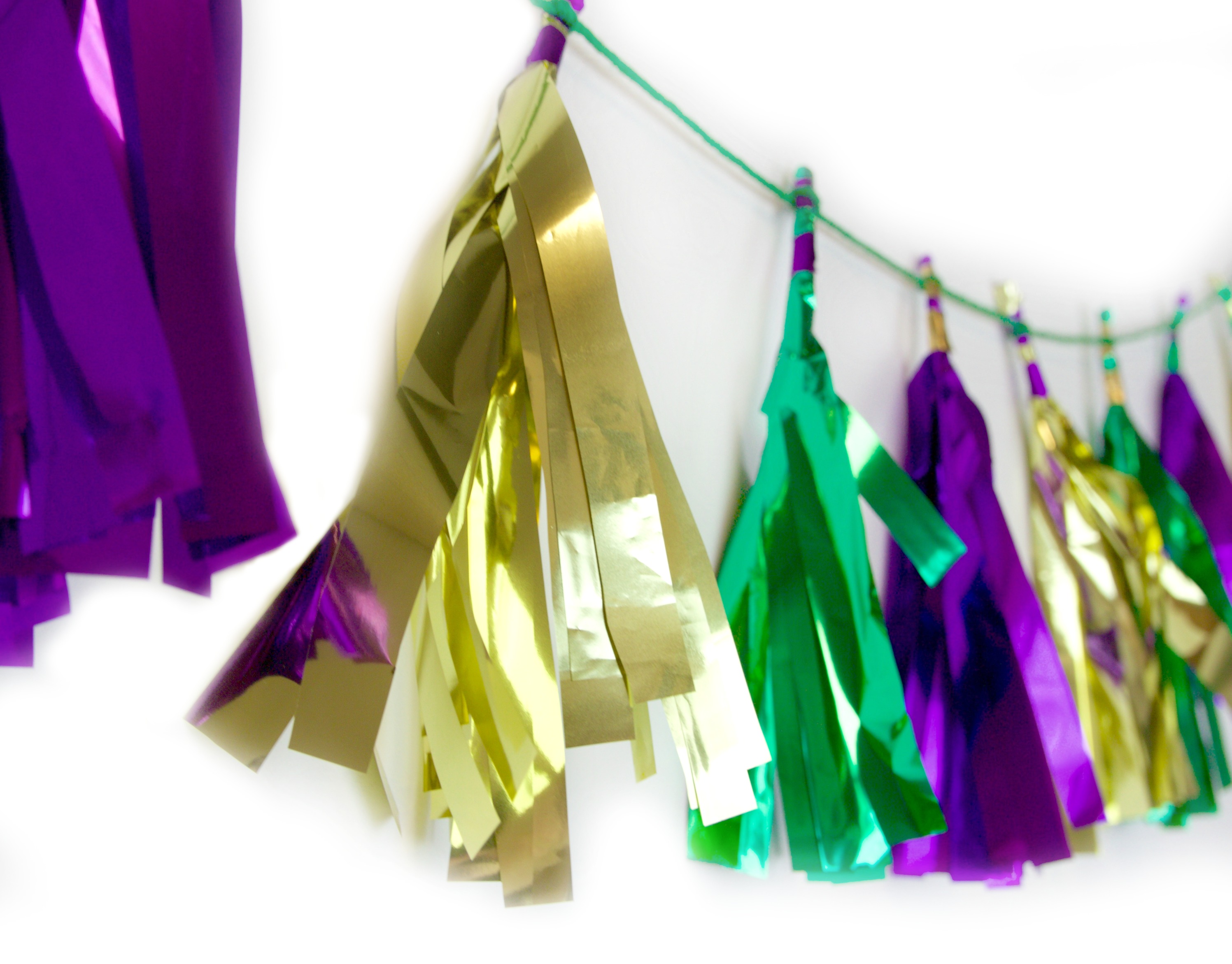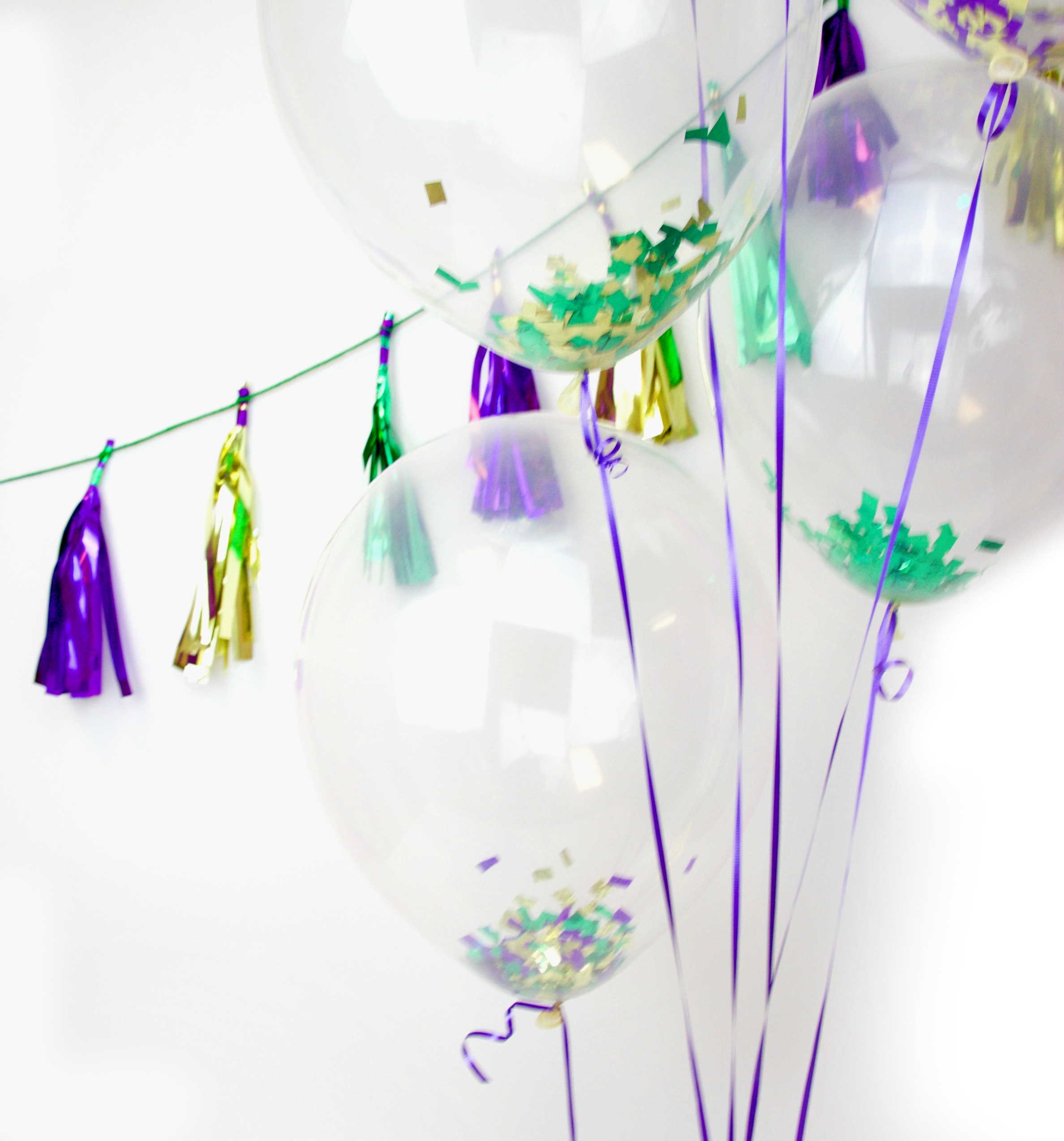 Hang the banner up and tie the balloons where you want them and you will be all set to celebrate Mardi Gras the right way! Do you have any fun Mardi Gras traditions or memories? I would love to hear about them in the comments.



*This post was sponsored by Paper Mart. Thank you so much for supporting our brand partners that make A Little Craft In Your Day possible.*