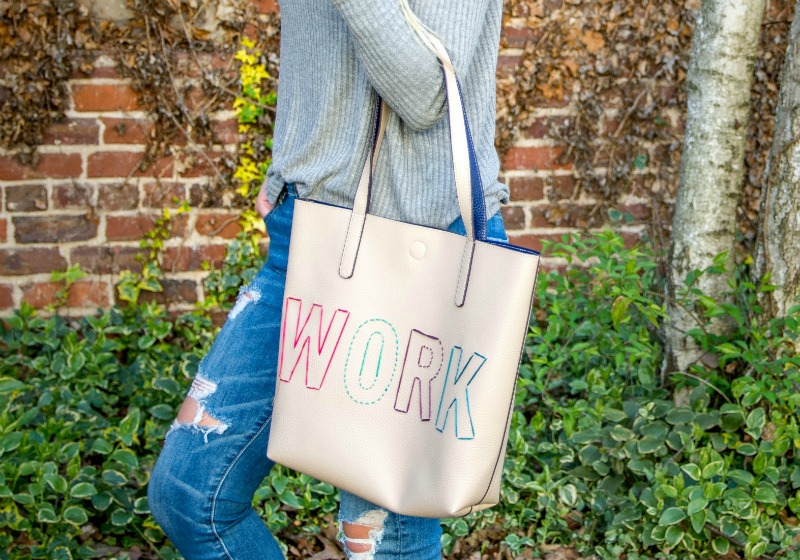 save
Werk, werk, werk, werk, werk! There is something about that Rihanna song that makes working easier, right? The same thing goes for this project. I made a DIY Stitched leather tote bag not too long ago and posted the full tutorial over on our friend's site, 
Do It, Make It, Love It
. I loved working on an embroidery project that didn't take 5 years. With the right needle, this bag will take you no more than 30 minutes. It is not your typical craft project because  I think most people are intimidated by working with leather. There really is no reason to avoid it. It is a fun and durable material to work with and so many things can be done with it. Embroidering the word "work" into it is just one fun thing that you can do with these leather tote bags. I got the bag to make this DIY stitched leather tote bag at Walmart for $10 and you would never guess it from the finished project.