Hey everyone, I hope your week is going great. I have two awesome ideas to show you today made with the same great thing, paint chips! DIY Paint chip craft ideas are hot right now, people are creating wall art, gift tags, the possibilities are endless. Today I'm going to show you how to make two completely different wall art ideas that look amazing that we created in less than thirty minutes. These DIY Paint Chip Wall Art ideas are great for your room or dorm and make great gifts for your friends and family. These are a great way to get crafty without breaking the bank, and I can't wait to share them with you!

Supplies: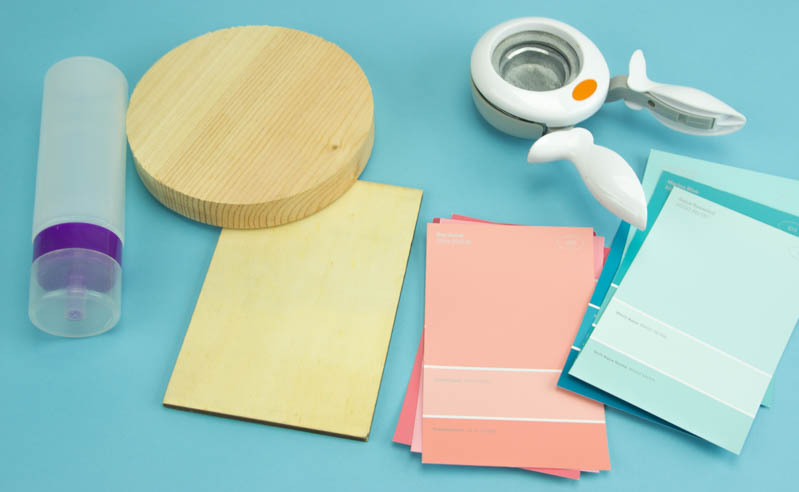 save
Check Out This Cute Pineapple Banner Made Of Paint Chips!
[adthrive-in-post-video-player video-id="IRtlZcnW" upload-date="2018-04-29T02:57:05.000Z" name="Paint Chip Banner " description="When I decided to make a DIY Paint Chip Banner for a DIY teen room decor project I knew that I just had to use a pineapple punch!I love making DIY paint chip crafts!"]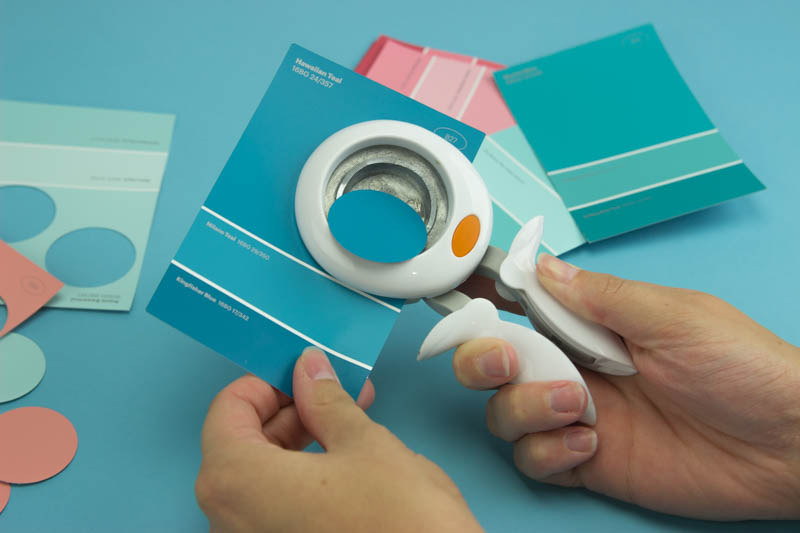 save


Step One- Punch out circles from your desired colors of paint chips, and make sure you have enough to cover the size of your chosen base. We chose colors to ombre, which turned out great.
I would recommend laying out all of your chips and seeing where you want them to go so you know how you want your craft to look before you start. Because you have to go layer by layer it's good to see how you want it to look before hand.

Step Two-
With your glue apply a line.
Step Three-
Start laying your chips down, over lapping them a little bit. Repeat making your way up your base, your project should start to look like shingles on a roof. We used our darkest color on the bottom and ended with our lightest on the top.
Step Four-
To make a round base look like a flower all you need to do is repeat the steps but just in a circle, ending in the middle with the lightest color.