A lot of you might be wondering if it's really possible to create some awesome DIYs on wood. So today, I am so excited to share with you my tips and tricks for How To Iron On Wood. This is so popular right now! This craft technique will help you make some really great professional looking projects for your home or to give as gifts. You can even start a side business selling these crafts!
It may seem like ironing on wood would be really complicated but I promise you it's not. With my simple tips, you will be able to create some amazing wooden craft projects. You'll want to iron on every piece of wood you find! What will you make first?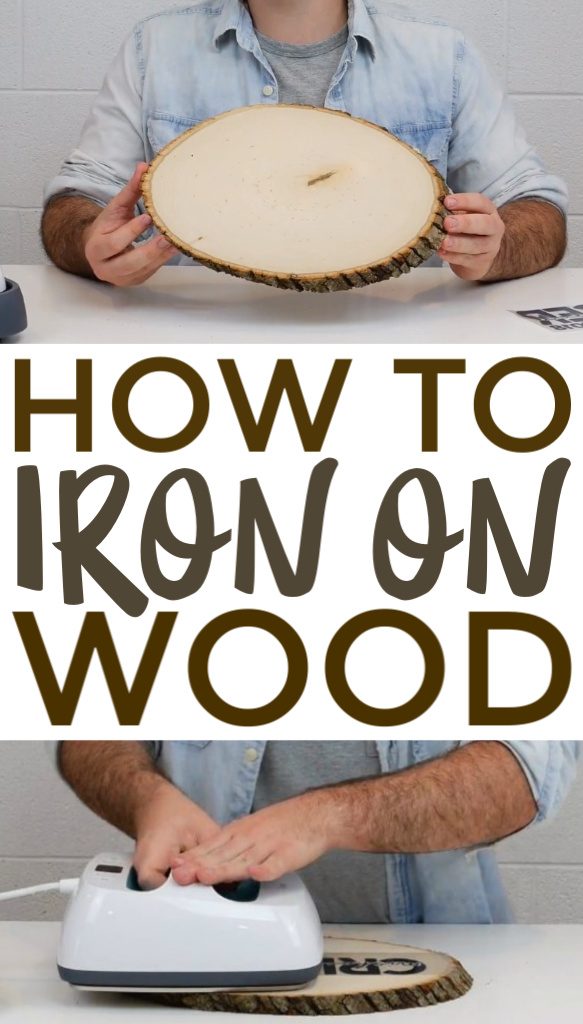 How To Iron On Wood
Steps:
First, we've got our piece weeded out and what we're going to do is to put it on a piece of slab wood. You can find this at Michael's or your local craft store, there's so many of these and I love them! They're super trendy and perfect for anything. The main reason why I love using this with my Cricut EasyPress and Iron-on is when you fill this it's super smooth and it's going to be perfect for anything that you're going to want to Iron on wood.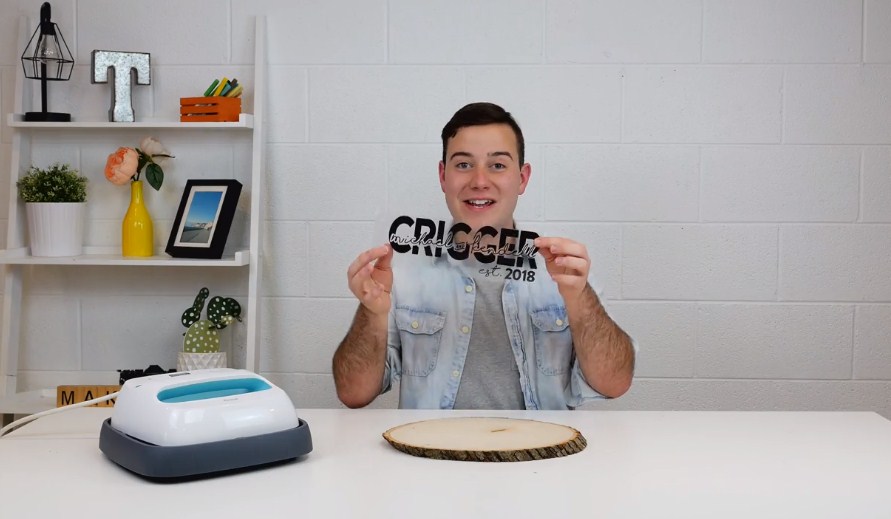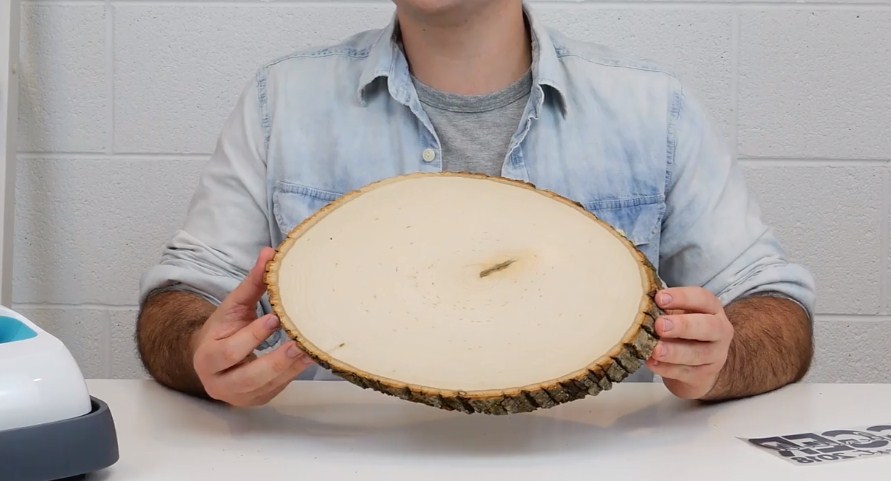 What we're going to do is pre-heat your EasyPress to 340 degrees and your tip timer for 30 seconds.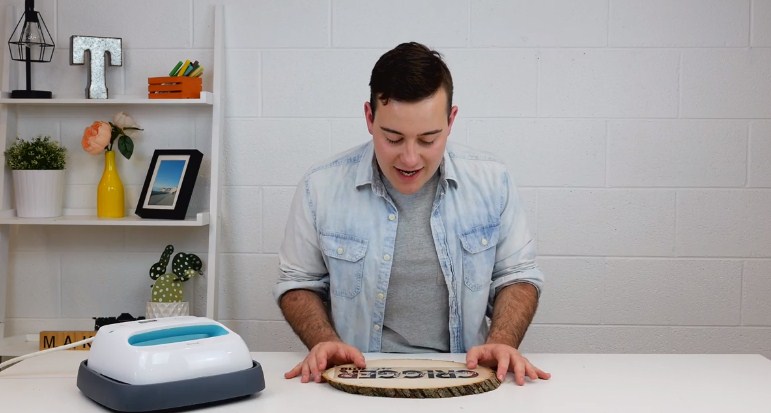 It would be a little challenging trying to position your transfer tape on the wood slab because the wood slab is not a perfect circle so what you want to do is to make sure you look at it right and we're going to make sure we're happy with it.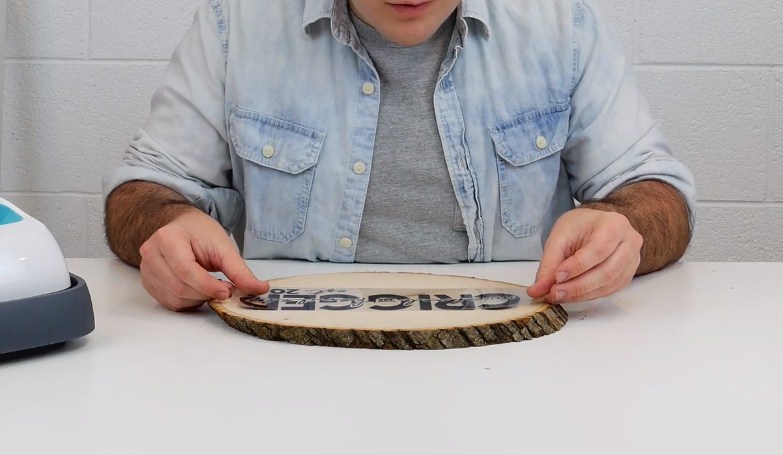 We're now going to grab our EasyPress that is already pre-heated and we're going to start on one side and we're going to press it.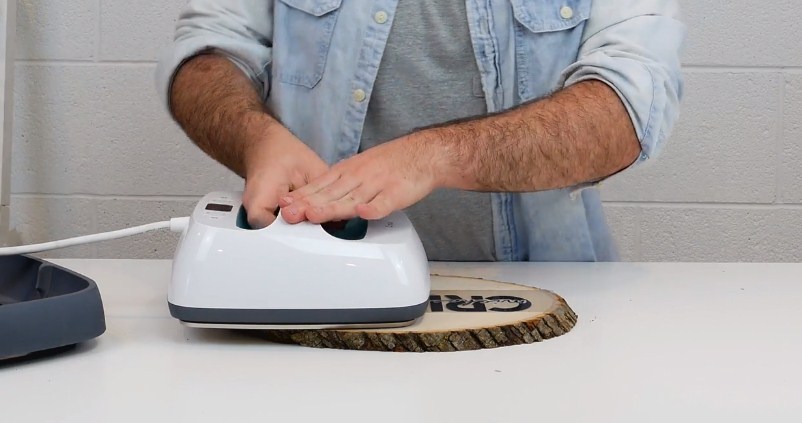 Remove the transfer tape.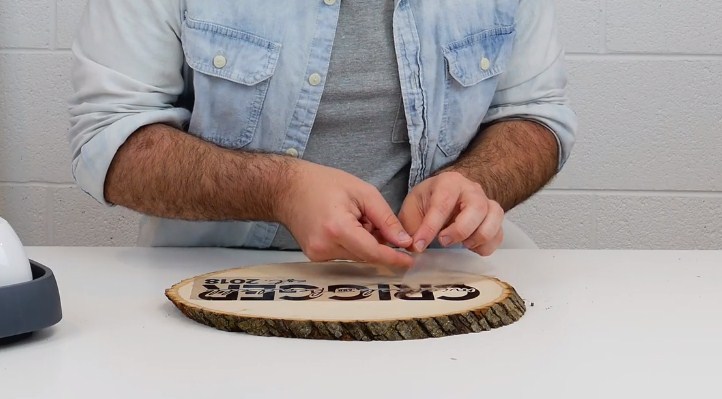 And just like that, you have an amazing Iron-on piece you're going to love. How easy is it to Iron on wood? It's not intimidating you just have to have the right tools and make sure that you don't overheat the wood it's like just curls up on you if you let it overheat. Be sure to join us at makersgonnalearn.com for exclusive die-cutting files, tips, and tricks exclusive live streams and a lot more!