It's about time to start thinking of the perfect gift to get your or your kids' school teachers! I know some people like to stick with apples and gift cards but here at A Little Craft in Your Day, we like to think outside the box. If you're looking for The Perfect DIY Teacher Gifts than look no further. Today I want to show you two teacher gift ideas that are too cute for words. These ideas are simple and easy to make. Not to mention to make both of them it cost me less than $10. Talk about some bang for your buck! I also got both of these cute quotes that I used in both of the projects from a fun membership website called Makers Gonna Learn! It's for die cutting lovers like me and you! Go check it out. I hope you enjoy these cute teacher gifts!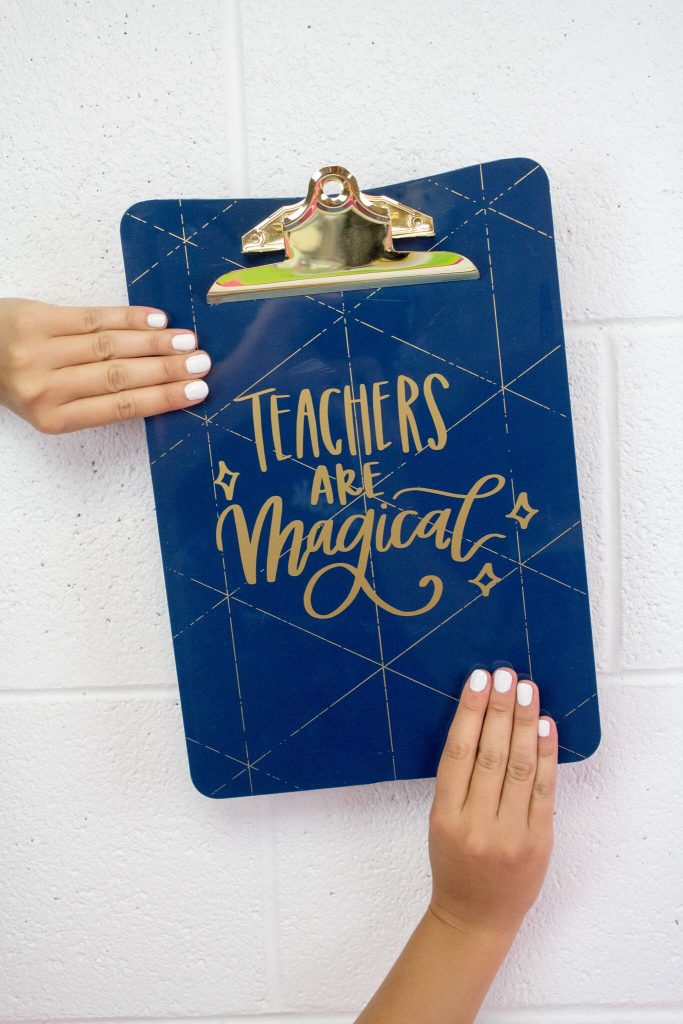 save

Did I mention easy? I bought this super trendy clipboard at Walmart for $4 and added some gold vinyl to it. We cut the quote with our Cricut Maker. It turned out to be a thoughtful and super functional gift that I'm sure any teacher would love to receive.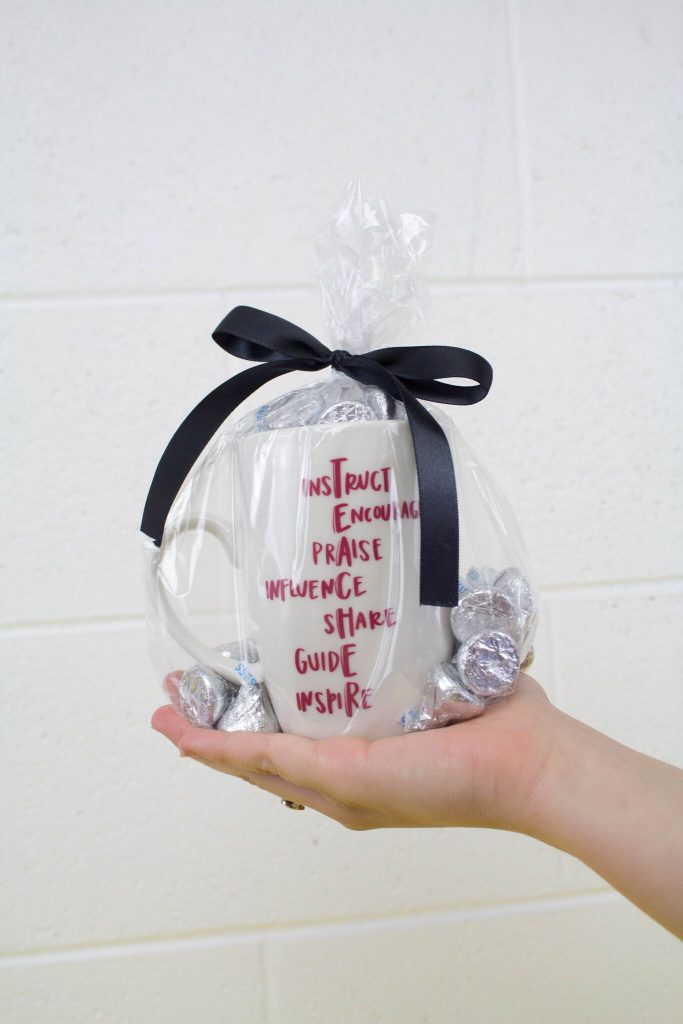 save

This DIY is so cute. I love DIY mug gifts anyways, but this one takes the cake. We added the vinyl quote which is to die for. Then we simply filled it with Hershey Kisses and called it a day. You can customize it by adding a gift card or another candy, whatever your teacher likes.
don't let your teacher settle on a boring gift. Show them you care by making them a fun DIY Cricut project! They're both simple and quick to make and who doesn't love a personalized homemade gift?