Hey Friends! The Cricut Knife Blade is here. We've waited so long for its arrival and now that it's here… how do we use it? I couldn't wait to get my hands on my knife blade but once I did I realized I needed to educate myself on what, where, how, and when to use it. Any project you use your knife blade on is going to automatically need some more TLC than if you were going to make a simple card with your regular fine point blade. That being said I cannot wait to think outside the box and be able to make so much more with my Cricut Maker. Here is How To Use The Cricut Knife Blade for Beginners.
The Cost
If you're curious, the new knife blade will cost you $39.99 in store or online and replacement blades cost $16.99. That might sound like a lot but if you craft often or sell the products you make, that's not an outrageous amount of money. I know what you're thinking; when mine gets dull how am I supposed to change out a sharp blade like that without cutting off a finger? Well, Crocut designed the replacement blades with a great changing cap and easy to follow instructions. No fingers were harmed in the changing of this blade!
Types Of Wood It Can Cut
As soon as I got my blade I wanted to know what types of woof it could cut. I learned it can tackle Bass Wood, Balsa Wood, and Cricut brand Chipboard. Of course, we're talking about wood sheets here. The common denominator in all of these wood types is how soft they are. Both Blasa Wood and Bass wood sheets are just thinly sliced pieces of logs from two different soft-wooded trees. While chipboard is an engineered wood made from wood chips and shavings. You can buy these at your local craft store or find them online! Although I would recommend buying them in store because you want to make sure you find good thin pieces of wood that aren't warped.
Other Materials It Can Cut
The knife blade can also cut some other things besides wood! It can cut leather, craft foam, and mat board like butter. I'm sure in time we will find some more things that it's able to cut well but for right now these are safe options! While it might not sound like the blade can cut all that much, the possibilities have become a lot more endless with the addition of this great blade.
Keep An Eye On Your Project
Because projects being made with the knife blade can take upwards of a few hours, it's so tempting to want to just press go and then drive to town to go shopping or catch a movie. I would advise against it! Especially if you're cutting wood, I would stay close to keep an eye on the project. Every now and again you'll need to remove the small wood pieces and debris that pop off the wood. These little pieces can sometimes end up where they don't belong and lead to a major craft fail! I would recommend letting your Cricut cut while you're close by watching Netflix or spring cleaning.
What Mat To Use When Cutting Wood
Cricut recommends using the StrongGrip mat for cutting wood, but that's not all. For some extra support, we always add some masking tape to the edges of our wood piece to keep everything in place. Just in case you don't know, the maximum cut length is 11″ wide but it can go all the way up to 24″ long with your extended mat!
How To Cut Wood With Your Knife Blade For The First Time
The first thing you'll do once you've inserted your knife blade is make sure it's calibrated to your machine. Next push all of your star wheels all the way to the right on the roller bar. This allows the thicker wood to be able to fit well in your machine. Now apply your wood (that's no more than 11″ wide) to your StrongGrip mat and secure it further with masking tape on all sides. Keep an eye on your project while it's cutting and remove any debris you see along the way. Before you unload your mat, check if the wood has been cut all the way through. If so, upload the mat. If not, press the Cricut button on your machine and it will make another pass. Once it's cut all the way through unload the mat and carefully peel the project up.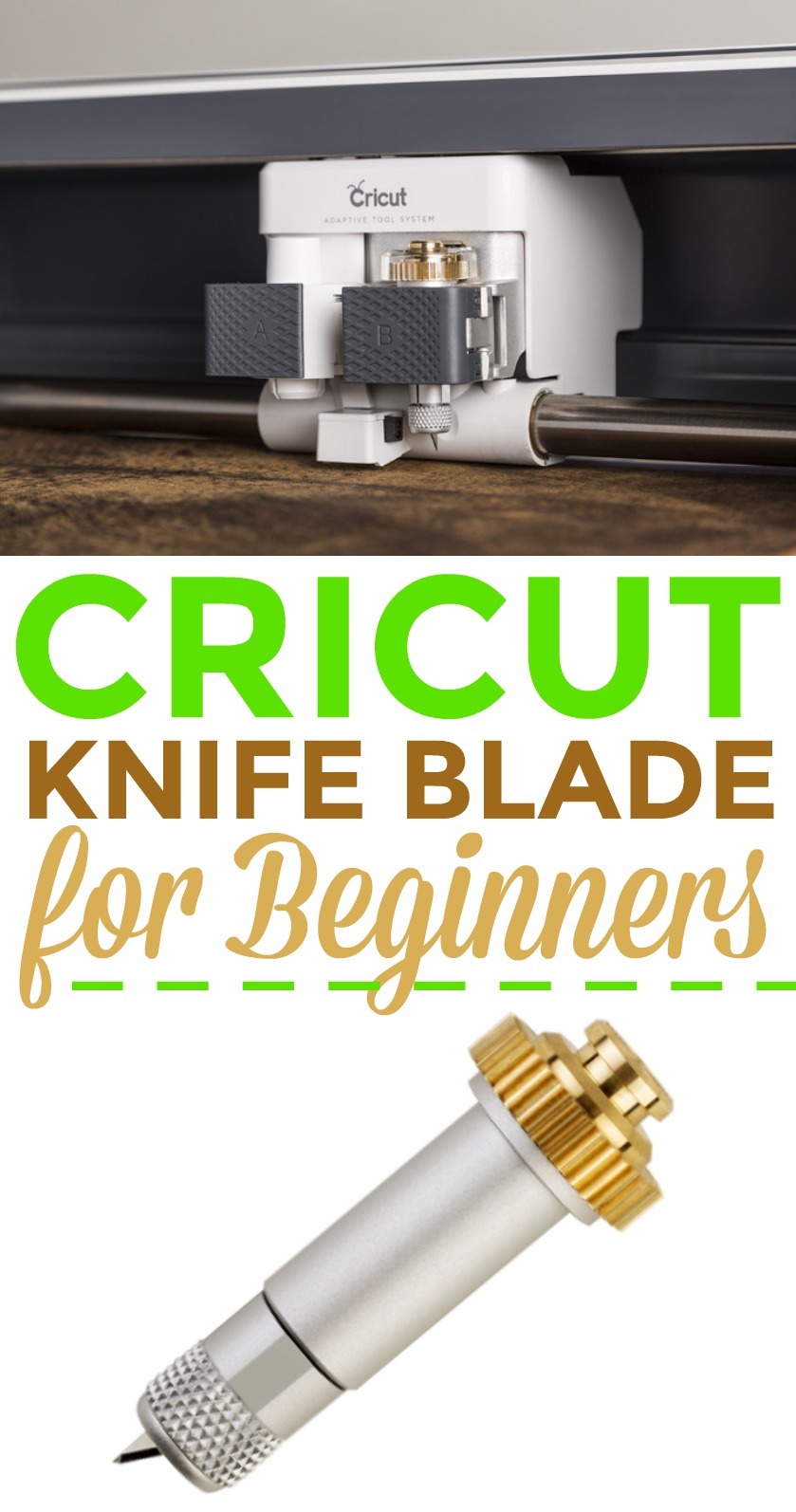 save