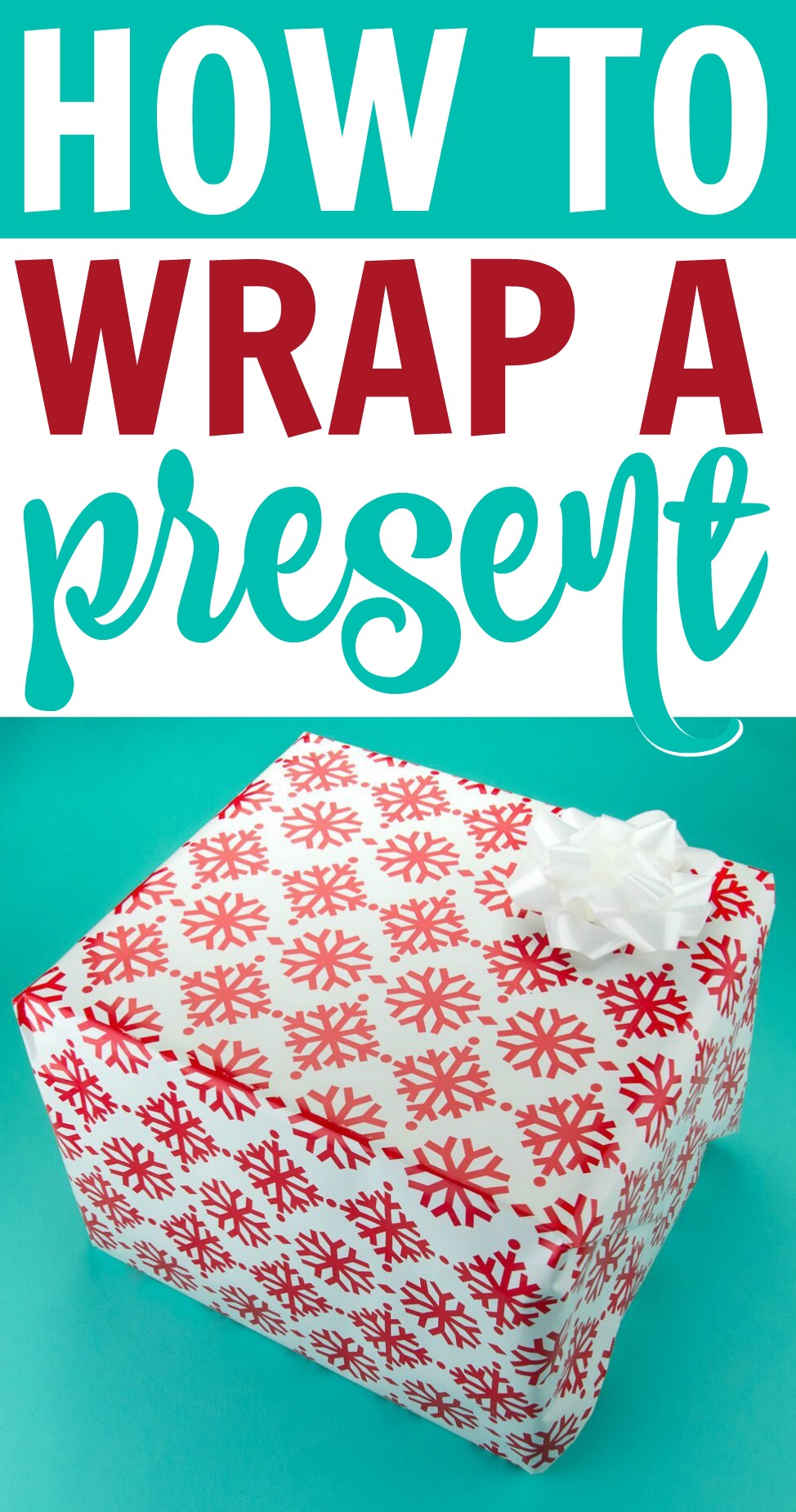 save
All too often some people procrastinate and don't wrap their Christmas gifts until it's too late to make them pretty. I want to challenge you all this Christmas to take some time out of your day to properly wrap your presents. This post on How To Wrap a Present will blow your mind and take your gift wrapping skills to the next level. I know everyone likes the looks of well-wrapped presents under the tree, so check out this fool-proof way to wrap your gifts beautifully. Once you try it this way, you'll never go back!
Supplies:
Wrapping Paper
Scotch Tape
Double Sided Tape
Scissors
Bow/Ribbon
Gift of Choice
Step One- Roll out your wrapping paper and place your gift box flat on the edge of the paper. To measure how long it needs to be, roll the box from the edge of the paper on all four sides, then cut the paper there.
Step Two- Now place the box in the middle of the wrapping paper and pull the other sides over the box to see how much you need to trim off. the wrapping paper should only come up the sides of the box 3/4 of the way.
Step Three- Now that your paper has been measured and cut, center the box and lay it front side down onto your work surface in the middle of your wrapping paper.
Step Four- Take your tape and lay one side of the paper and tape it onto the box, and repeat on the other side, but using double-sided tape on the inside of the edge of the paper to make it look seamless.
Step Five- Now turn your box to the side, and press the paper to the bottom of the box, while pressing the paper on the sides to become crisp edges. Then fold the edges towards the center of the box, add a piece of double-sided tape to the point on your wrapping paper and fold upwards. Repeat on the opposite side.
Step 6- Add any extra tape where you think it needs it, then crisp all the edges by running your thumb and index finger along the sides. Now add your bow or ribbon of choice and you have the best wrapped present ever!