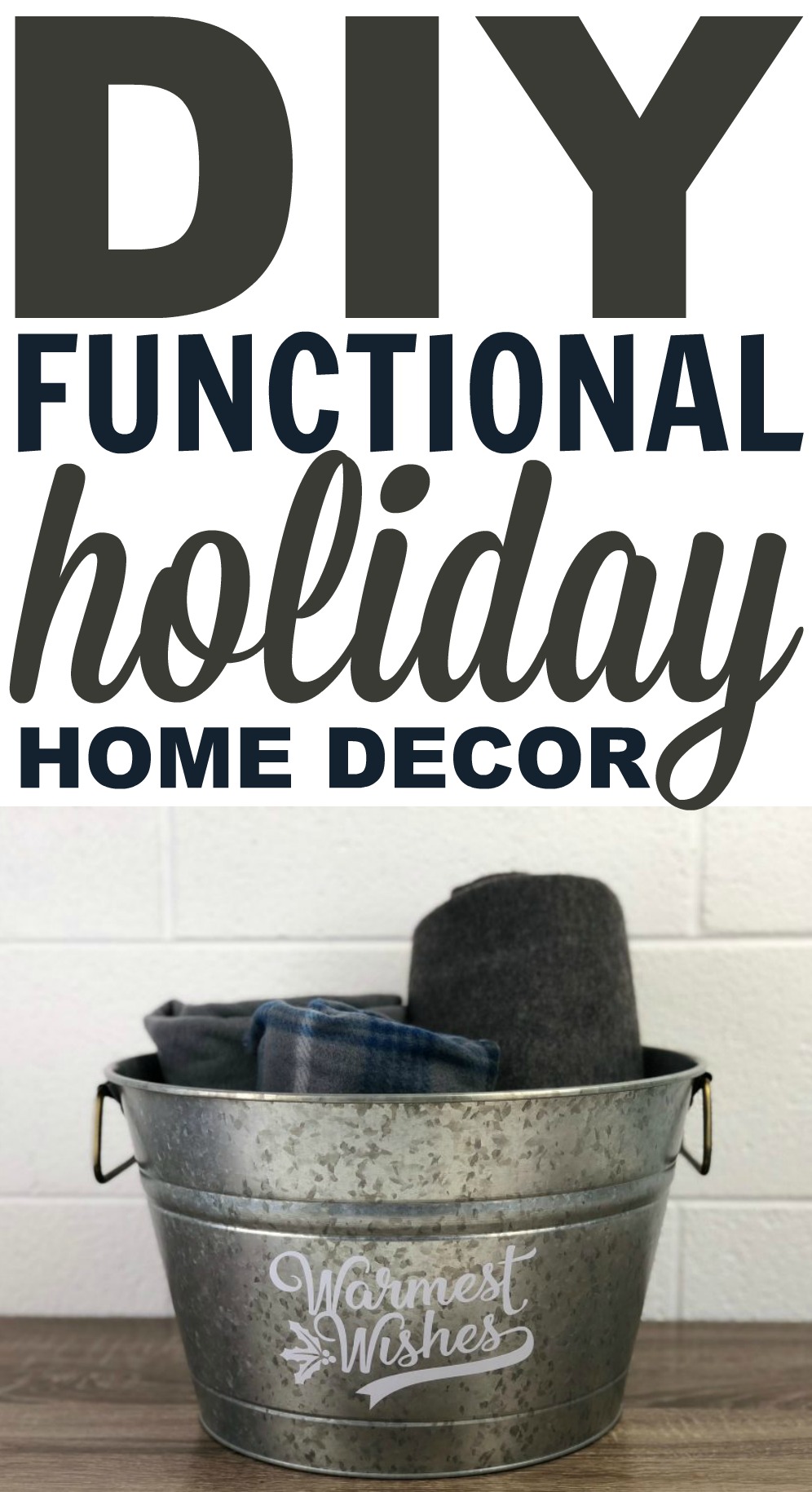 save
Christmas is called the most wonderful time of the year for a reason. I love to DIY during the holiday season, it really brings me a lot of joy. Not only do I enjoy making some DIY gifts for my friends and family but I love making functional home decor as well. Today I'll be showing you how we created this super cute DIY Cricut Holiday Home Decor that's a tub for your blankets! You don't realize you need one until you have one, then you don't know how you lived without it! Check out how to make your own below.
Supplies:
Cricut maker
Weeding Tool Set
Galvanized Tub
White Vinyl
Transfer Tape
Step One- Measure your tub, then cut your design with your Maker to the size you'd like.
Step Two- Weed your design once it's done being cut, then add a piece of transfer Tape to your design.
Step Three- Align and press your design onto your tub very well, then slowly peel up the transfer tape.
Isn't this idea so cute? Keep all of your blankets in one place to grab and go during the chilly winter months. You can personalize this any way you'd like, but I thought "Baby it's cold outside" was just so cute. This would also be a great idea to make for a large tub that you could use for a winter wedding to provide blankets to chilly guests. The possibilities are endless for this great DIY holiday decor, and all your guests will love it when they see it in your home for the holidays.