If you are a sewist, there are many ways you can help out some amazing charitable organizations. Not only will this give you the chance to take part in one of your favorite hobbies, but you'll be helping out people and animals in need too. We've rounded up this list of items you can sew for charity so that you can pick the ones that really speak to you the most.
Whether you want to help front line workers, animals in distress, children, people with cancer, homeless people, or many other causes, there is something here you can use your sewing skills for. Let's get out our sewing machines and start creating some amazing projects that will help out communities all around the world.
Note: If you'd like to do something a little more locally, you can definitely use these ideas as inspiration. Reach out and see if your area has anything similar or start one yourself.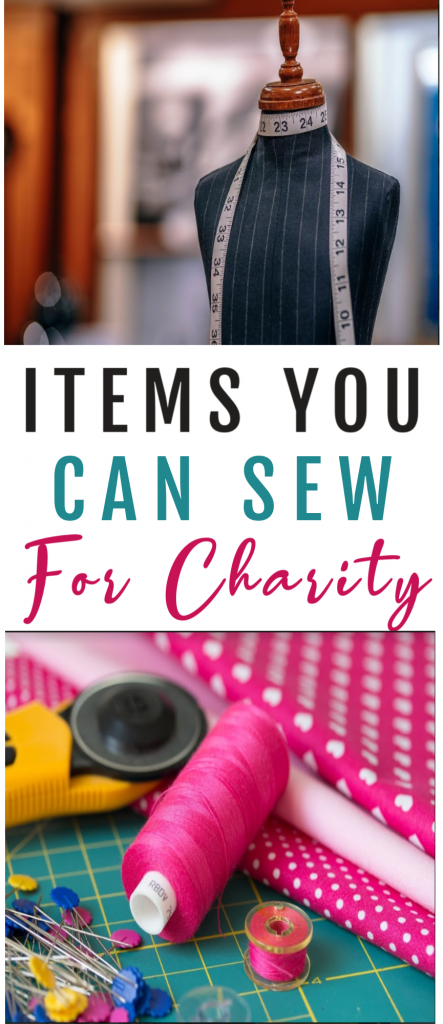 save
Items You Can Sew for Charity
Face masks, scrub caps, hospital gowns for front line workers and vulnerable people <<<Specifically talks about Canadian groups but a simple search on Facebook or Google can help you see if there are some in your area too!
The comfort doll project <<< creating and donating dolls for women in domestic abuse shelters
Menstrual pads <<<for girls who don't have access to these and it's preventing them from attending school on a consistent basis
Ugly quilts <<< Utility quilts made from clean used fabrics to be used as sleeping bags for homeless people.
Victoria's quilts <<< Handmade quilts for people in Canada living with cancer.
Pillowcases for children <<< To brighten the rooms of children with life threatening illnesses.
Project Linus handmade blankets and afghans <<< For children who are seriously ill or tramautized
Walker caddies <<<Nursing homes are often looking for these for their residents.
Dress a girl around the world <<< Helping provide handmade dresses for little girls in need
Mittens, pouches, beds, and other items <<< Began for animals injured in Australian wildfires but has been extended to include animals in rescues and wildlife rehab centers all over the world
10 Easy Washcloth tutorials <<< Many charities collect these to add to hygiene packs for homeless people as well as for shelters and inclusion in Operation Christmas Child shoeboxes
Doll Adoption Project <<< Creating handmade dolls for children in shelters.
Fleece hats <<< Donated to children in need
Hero hugs <<< Cooling neckties for the troops
Flat bears <<< Soldiers use these to hand out to children they encounter to build rapport and help alleviate their fears.
Capes for kids <<< Helping to empower and delight children in shelters
Alzheimer's activity mat <<< These easy-to-sew activity mats help sooth the agitated fidgeting of people with dementia or autism.