Do you love caramel apples? Today I am featuring a recipe for Mini Caramel apples. They're so yummy and you will be making these for every occasion. It's super simple and I would never have thought of making smaller apples from a big one. Don't forget to check out the full tutorial on these awesome DIY Mini Caramel Apples. They are perfect as an easy party appetizer, or a simple party snack for any occasion! It's a great caramel apple recipe and you won't be disappointed. You can click on the full tutorial link or follow along on my short written tutorial below.
Ingredients:
Large Apples (red, yellow, or green)
Caramel Melts
Lollipop Sticks
Mellon Baller
Here's How You Make It:
Step 1- Take your melon baller and scoop out sections of the apples (one apple makes about 12 bites). Pat the apple bits dry with a paper towel to help the caramel stick to them better!
Step 2- Melt your caramel and a little bit of water on medium-low heat stirring occasionally until completely smooth. Allow to cool and thicken before dipping your apples. The Caramel will melt off your apples if it's too hot!
Step 3- Place a lollypop stick into your apple balls and roll them in the caramel, covering them, then place them on a cookie sheet lined with wax paper.
Step 4- Pop them into the freezer for a few minutes to set the caramel otherwise it will just slide off, then enjoy!
BONUS! Go Get This Amazing Apple Baller To Start Making Your Own Mini Caramel Apples!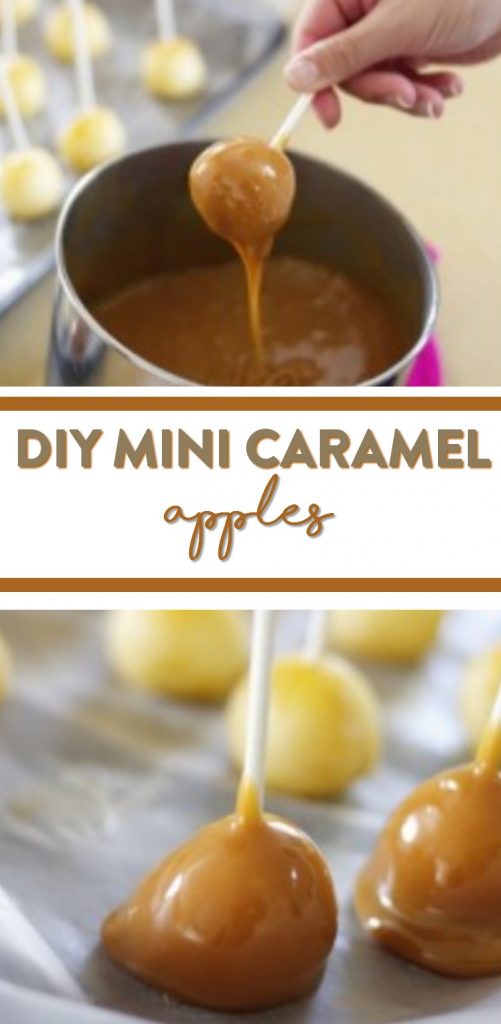 save