Back to school season is here so we all need to get creative and try to have a great school year. I know going back to school can be a little overwhelming and there are so many supplies to get and things to do. There's nothing better to help de-stress from a day of back to school planning than crafting! Today I want to show you how you can take a boring notebook and give it a big facelift with the help of your Cricut and Makers Gonna Learn. It's a super fun crafting membership created for die cutting lovers like you! It has hundreds of files like the ones we're using today. Go check it out, and I hope you enjoy seeing these great Drab to Fab DIY Notebooks.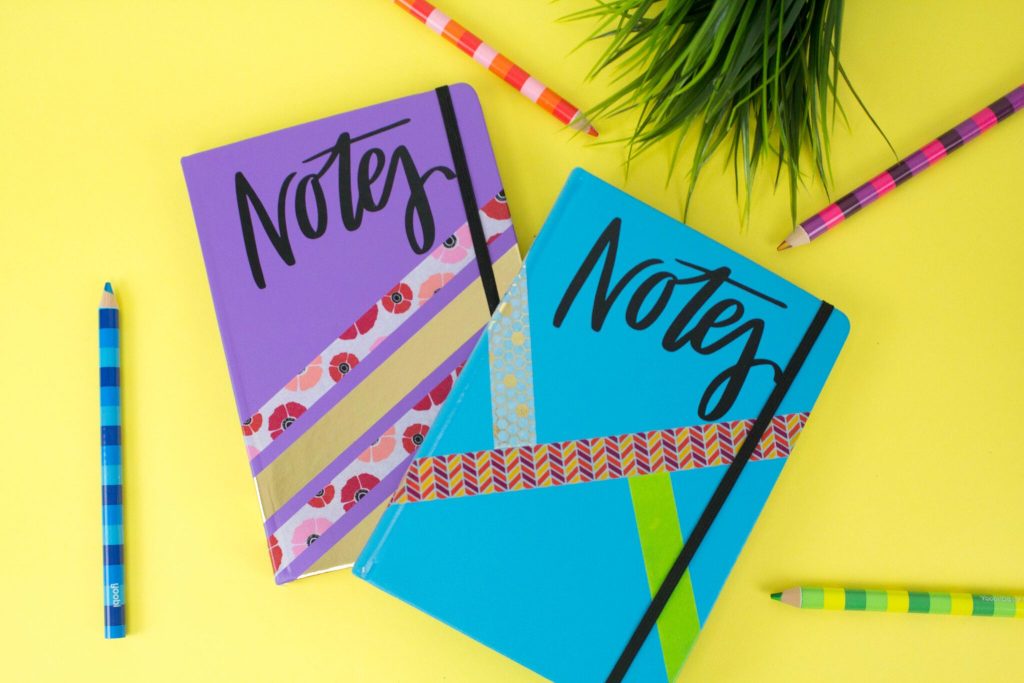 save

These fun notebooks were once plain and boring. By cutting some vinyl and adding some washi tape this notebook is anything but boring. Makers Gonna Learn has so many files for every occasion that will inspire you to get craft no matter what time of year it is. I love this simple "Notes" file that you could use for so many different things.
Recently Makers Gonna Learn has come out with some beautiful watercolor designs that you have to see to believe! We used the Print and Cut method on some Cricut Printable Vinyl and it turned out amazing. We sized it to fit perfectly on this boring green notebook. It really takes the style to the next level.
These are just a couple of simple ways you can turn an old boring notebook into a great stylish school supply. Get creative and have fun with these files, and I guarantee you'll be able to make something amazing. I hope you enjoyed these back to school craft ideas!