Hey guys! You're going to love the recipe I made today, it was so easy to make and fed a lot of people! I made Taco Pie which is a great spin on a normal taco and a lot simpler to make. A normal taco recipe is so complicated and way too messy! Kids can have fun adding all their favorite toppings and digging in without us worrying about a huge mess. Let me show you how I made this kid friendly, no mess, fantastic Taco Pie recipe!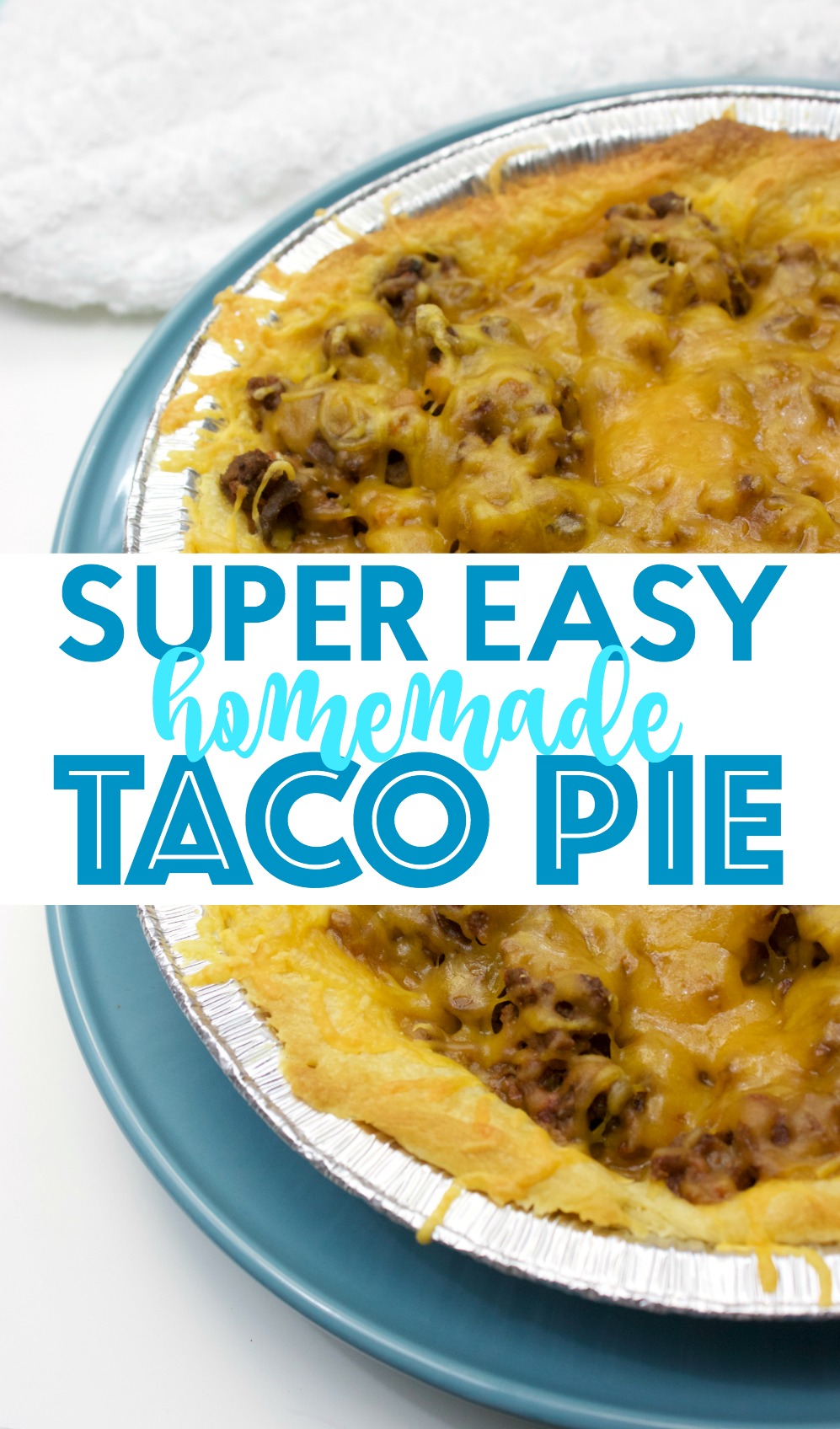 save


Ingredients:

1 Pound Lean Ground Beef
3\4 Cup of Salsa
2 Tablespoons Taco Seasoning
1 Cup of Shredded Cheddar Cheese
8 oz Can of Crescent Rolls
All Your Favorite Toppings
Heres How I Made It:
Step 1: Grease a frying pan and fry your ground beef on medium heat 8-10 minutes.
Step 2: Drain the grease from your pan and add your salsa and taco mix, simmer an additional 5 minutes.
Step 3: Take your crescent rolls and place each triangle in a pie pan and pinch the seems together forming a pie crust.
Step 4: Add the meat mixture and top with your cup of cheese. Place in the oven at 375F for 15-18 minutes.
Step 5: Serve and enjoy with all your favorite toppings! If you love this Taco Pie then you have to eat THIS for dessert!